Join us for August Biz Mix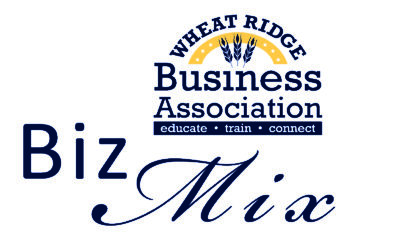 Please register from the form below so we know how many people to expect.

Date: Wednesday, August 18, 5:00-7pm
Location: Wheat Ridge Lanes – 6595 W. 38th Avenue, Wheat Ridge, CO 80033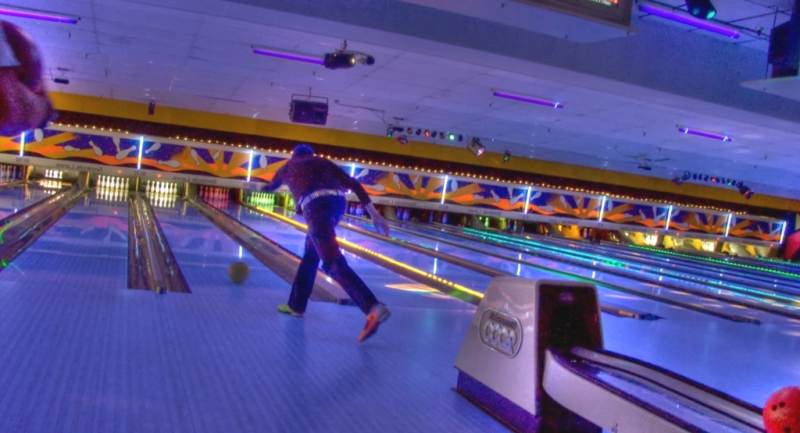 Cash bar available. Appetizers provided by our host. Stay for a game of bowling afterwards. Bring your business cards, your friends & family and come ready to network. – This is a family-friendly event.

Register for Biz Mix
______________________________
Every Member Drawing is back for Biz Mix
How does it work? – We have names of all WRBA members, Yes ALL member; not just the ones who are there, in the barrel and during the event, we'll draw one (1) name. If your name is called and you are present, you win $100 cash! If you are not there, then we'll return the name to the barrel for next month's drawing and add the unclaimed $100 to the following month's $100 and the prize next month becomes $200, and so on. To claim the cash, you must be present and must be a WRBA member in good standing (with dues current). Not only it's a free event, you as a WRBA member may win cash for just being there.
*** We are up to $700 this month! ***

We need your help! – Please respond to Membership Survey
WRBA is an all-volunteer organization made up with fellow members like you. Because of that, your feedback is very important. Please take this survey to help us improve our association!
Nominate 2021 WRBA Member Awards!
WRBA's annual member awards is a time to recognize our members and their contributions to our business community. The awards recipients will be recognized at the annual Award Breakfast hosted by the City of Wheat Ridge on Thursday, September 23 from 7:15 – 9:00 am at the Wheat Ridge Recreation Center. Please submit your nomination before 6pm on Monday, August 2 from the form below.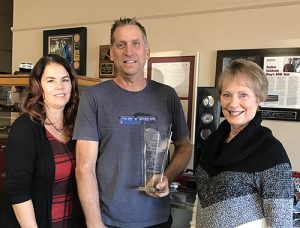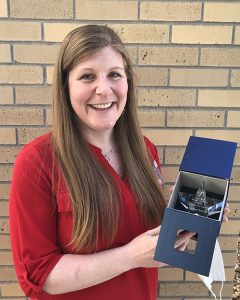 About the Awards:
The WRBA Member of the Year Award is to recognize a member/business who made a significant contribution to the Wheat Ridge Business Association Community in the ways that stands out among their peers. – Past winners are: Don Seyfer (2020), Cheryl Blum-Garcia (2019), Jadon Wiens (2018), Tinamarie Seyfer (2017), Bud Starker (2016), Cheryl Brungardt (2015), Mark Plummer (2014), Food for Thought Catering/Suzanne Smith & Teller Street Galleries (2013)
The Rising Star Award is to recognize a newer member (hence 'rising star') for their involvement and efforts to the WRBA business community. – Past winners are: Lindsay Reinert (2020), Ashley Holland (2019), Brandy & Amber Zamudio (2018), Emily Green (2017), Joe DeAguero (2015)
September 2021 Networking in the Park
*** Please RSVP for this meeting by 5pm on Thursday, September 9 ***
Date: Tuesday, September 14, 2021
Time: 11:00am-1:00pm
Location: Anderson Park Pavilion, 44th and Field St. South end, Wheat Ridge, CO
Cost: $15 for WRBA Members and their guests, $18 for Non-members
Speaker: Amira Watters, Interim Executive Director, Spay Today Healthy Pet Center
Topic: Networking for Success!

You will learn:
Climb out of your circle….Make new connections, and
Slide into new partnerships
Swing into action for networking success
President's Circle Member Spotlight: TBA
Patron Member Spotlight: TBA
About our Pizza Lunch:
We are excited to have Infinitus Pie provide their delicious pizza for lunch! We'll have choice of Katie Pie Pizza (vegetarian) and Classic Pizza (pepperoni, sausage, mushroom). Vegan and Gluten free options are also available. For those who prefer Greek salad, please email Margie Seyfer and pre-order it with her. The salad is only available to those order ahead.
---
September Networking in the Park!
Facilitator – Amira Watters, Interim Executive Director, Spay Today Healthy Pet Center
Amira Watters is currently the acting Interim Executive Director for Spay Today Healthy Pet Center.  She previously held the position of Executive Director for the Jefferson County Business Resource Center and prior to that she held multiple positions with the West Metro Chamber of Commerce.
She understands the importance of community engagement and enjoys collaboration, inclusivity and strategic partnerships. Amira has served on multiple non-profit boards in Jefferson County and is a current board member of Foothills Credit Union. She also is the owner/operator of a 25-year-old holistic coaching practice in Lakewood.
Amira is passionate about people and animals alike and her personal and professional tagline is "Always Happy to Help!"
Christmas in July is coming!
Join our  businesses on 38th for a Summer Celebration.
Holiday food and Drink and lots of gifts on sale!
What is Porches and Patios?
Porches and Patios – a community block party – kicked off this spring and will continue through the fall by Localworks.  Popping up across the City, this is a fun, local way of getting together to celebrate Wheat Ridge, meet your neighbors, meet local business owners, and share your love for Wheat Ridge.  Plan on joining in the fun!
July 23 – 25
Meet Mrs. Claus!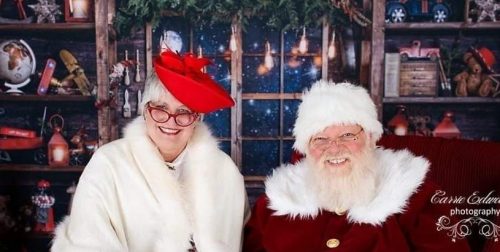 Mrs. Claus will be driving in Santa's red VW convertible bug down 38th @ 11:45am on Saturday! She will be at the Wheat Ridge Chamber office at noon until 2pm to meet and greet the kiddos with candy canes and more!
Stop by at these participating businesses for special offers:
Download the flyer from HERE (PDF)

This list is updated constantly with specials added even on the event day!
This Event is brought to you in partnership of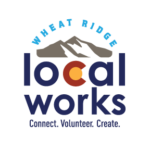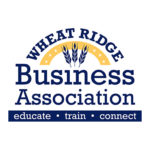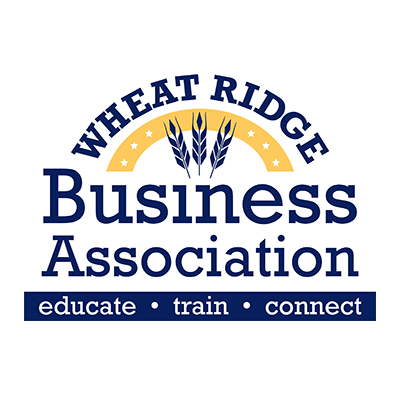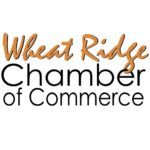 Get noticed advertising in our NEW Sports section – Applewood & Golden Living
Sports sections are one of the most-read sections in our sister publications, so we are adding them to Applewood Living and Golden Living starting this August! Our Sports sponsors will enjoy the following perks:
Placement in our Local Sports section pages where we cover all local sports from Peewee to Pro. This sponsorship is how you can support ALL local sports organizations!
Option to sponsor specific content like an athlete of the month or Coaches Corner
Geotargeted Digital Ads on Facebook / Instagram and Google Display Ads
Being featured on BVMSports.com, a national website and the accompanying app (see image).
Apply to be one of our Community Sponsors here: https://apply.abundantbusinessconnections.com/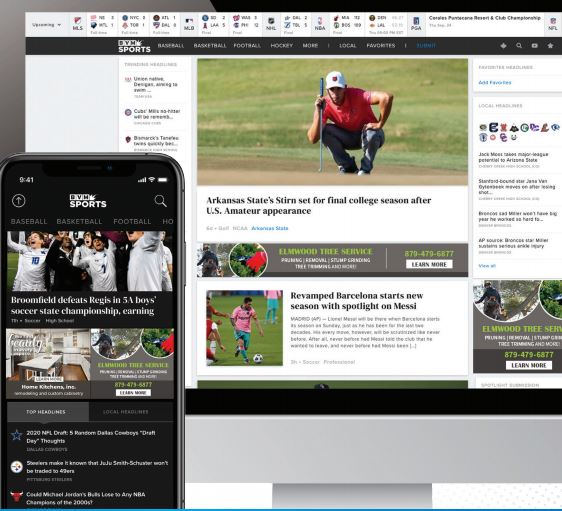 Coffee Networking in the Morning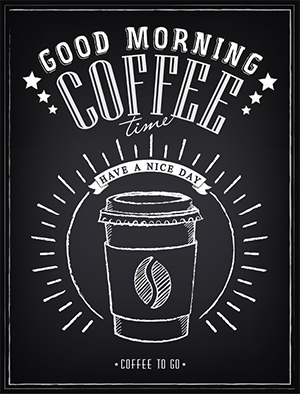 We are meeting at Ziggi's Coffee on 29th & Youngfield on their outdoor patio on the east side. Hot & cold drinks available for purchase.
In-person networking opportunity to help you get back into the business. Please register for this FREE event.
Date: Wednesday, July 28
Time: 8-9am
Location: Ziggi's Coffee – 2900 Youngfield St., Wheat Ridge CO
Free event – bring your business cards and invite your colleagues who may benefit from meeting new people

August 2021 Breakfast
RSVP for August Breakfast
*** Please RSVP for this meeting by 5pm on Thursday, August 5. No walk-ins are permitted. ***

Date: Tuesday, August 10, 2021
Time: 7:00am-9:00am
Location: The Vista at Applewood Golf Course – 14001 W 32nd Ave. Golden, CO 80401
Cost:  $15 for WRBA Members and their guests, $18 for Non-members
Speaker: Adam P. Smith
Topic: "Build a Bigger Business with Some Little Tips"
You will learn:
Simple strategies you can implement in your business right away
Learn what makes some of the greatest companies successful
Learn how to get better business exposure in your community
President's Circle Member Business Spotlight: TBD
Patron Member Business Spotlight: TBD
---
Adam P. Smith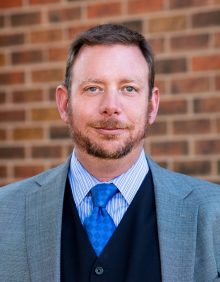 Adam P. Smith is president of The Colorado Real Estate Finance Group Inc., and owner of Just The Tips Coaching. Adam has helped thousands of clients and written billions in mortgages over the course of his career. He has also coached hundreds of sales professionals on lead generation, client retention, repeat and referral prospecting, and zero-cost marketing. Adam is also the author of, "Just The Tips: 365 Sales and Life Hacks To Get You Through Your Year" and the host of the weekly "How I Met Your Mortgage" podcast.
Summer Sizzle Membership Drive 2021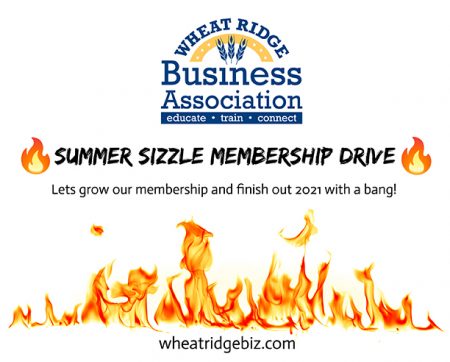 Invite guests to a free breakfast meeting who you think would be a good fit for the WRBA and a quality referral partner for the group. You get 1 point if a guest shows up to breakfast, and 2 total points if they become a member by the end of September.
The members with the highest number of points through Sept, well win a $100 gift card or a free upgrade in their membership for 2022.
Email Membership Coordinator, Joe Seehusen at joe@coloradohomerealty.com with name, phone, email and which meeting your guest will be attending.
How to RSVP for you and your guest online
Please see this page for step-by-step instructions.
Follow the step on the page but only enter the number of tickets you are paying for. (Enter "1" if you are RSVPing for yourself and bringing 1 guest). This will ensure you get your credit for bringing your guest.
Get to know our members to build your network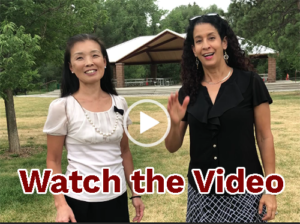 Getting to know each other's business is important as that's how you know what resources are available in our community.
We are collecting 1-minute introduction video from all of our members. (1) You can record your own (selfie video on your phone is fine!) to info@wheatridgebiz.com or (2) make an appointment with Maki and she can help you record it on Zoom.
The video must be no longer than 1 minute in length introducing you and your business. This video will be posted on your business profile page on the WRBA website and shared as a "Featured Business Member" on our facebook page. All WRBA members in good standing are asked to do this as a part of your membership benefit. Please take this time to send it in NOW. We have been sharing the videos we received and we'd love to share yours next!
See the videos that have been shared:
Know How the Current Issues are Affecting Your Business through JCBL

Jefferson County Business Lobby (JCBL) is a partnership of area Chambers of Commerce and Business Associations in Jefferson County, Colorado. We work together in order to create a larger representation of our local business community. JCBL works with a lobbyist to focus on business-related issues so we can learn any changes that impact our business and act upon them as needed.
We receive periodical updates from JCBL if there are any legislative issues that pertains to our business and share it with you.