*** This meeting will be conducted online. Registration link below. ***
Date: Tuesday, July 14, 2020
Time: 7:30am-9:00am
Location: Online
Speaker: Heather Younger
Topic:  Transforming Adversity into Opportunity
Most successful people in history had to overcome many barriers to climb the ladder of success — from Abraham Lincoln to Walt Disney to Oprah Winfrey.
What is the secret ingredient to these leaders' success? Resilience. Whether they received a 'No' 500 times, they experienced extreme levels of abuse, or grew up poor, they made a conscious choice to move forward and become their best selves.
In this talk, Heather will share her personal story of adversity and lay out the five steps she takes to overcome her past and unleash her greatness.
Attendees will learn:
How to become more self-aware when feeling in a stuck place after faced with adversity or a big challenge
How to walk through the reframing process
How to use adversity as a springboard to pivot to more forward-thinking
President Circle Member Spotlight: TBA
2 minutes spotlight: TBA
---
Heather Younger, J. D. – TEDx Speaker | Author | Podcaster | Consultant | Founder & CEO, Customer Fanatix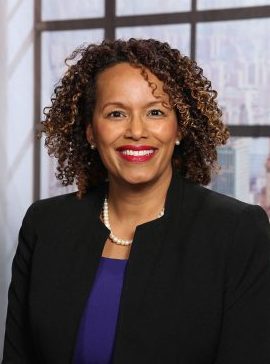 As a best-selling author, international speaker and facilitator, I've built a reputation as "The Employee Whisperer." I bring a high-energy, humorous perspective to today's workplace challenges that engages and inspires audiences. As a CEO, entrepreneur, manager, attorney, writer, coach, listener, speaker, collaborator and mother, I bring clarity and insight to what makes employees stay engaged, motivated and focused on delivering results.
Over the years, I've:
given motivational presentations reached more than 15,000 attendees at speaking engagements on large and small stages.
facilitated more than 100 focus groups that have resulted in major changes across organizations.
Helped organizations see double-digit employee engagement score increases through implementation of my key principles and philosophies.
driven results in a multitude of industries, including banking, oil & gas, construction, energy, and federal and local government.