RSVP for October Breakfast
*** RSVP for this meeting by 5 pm on Thursday, October 7. No walk-ins are permitted. ***

Date: Tuesday, October 11, 2022
Time: 7:00am-9:00am
Location: The Vista at Applewood Golf Course – 14001 W 32nd Ave. Golden, CO 80401
Cost:  $15 for WRBA Members and their guests, $18 for Non-members
** Please bring bags of candies to be donated for Localworks' Trunk or Treat – tape your business card to the bag for the recognition!
Speaker: Stephanie Shivar, Founder and CEO of Gallantry Coaching & Consulting
Topic: "The 12 Week Year!  –  How to get more done in 12 weeks than others do in 12 months"
 You will learn how to:
Become more focused on what is important
Reduce stress and have more free time to enjoy the things you love
Use simple tools to become more organized and accomplish more
President's Circle Member Business Spotlight: Megara Pullen, Kaizen Collision Center
Patron Member Business Spotlight: Jo Schantz, Jefferson County Library Foundation
Stephanie Shivar, Founder and CEO of Gallantry Coaching & Consulting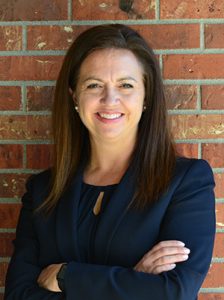 Stephanie Shivar-Hogan is the President and Founder of Gallantry Coaching & Consulting. With more than two decades of experience coaching in the corporate world, Stephanie has worked across multiple industries including finance, accounting, real estate, healthcare, insurance, and marketing. She has partnered with Fortune 500 CEOs, front line leaders, corporate team members, entrepreneurs, and everyone in between. As a Certified Coach with the International Coaching Federation, Stephanie takes pride in her commitment to using cutting edge practices to help her clients find success.
Stephanie is a Certified 12-Week Year Trainer, based on the bestselling book, The 12 Week Year by Brian Moran and Michael Lennington. Stephanie is committed to helping her clients implement these tools and processes to achieve more in 12 weeks than most do in 12 months.
Stephanie is a third-generation, native Coloradoan who lives outside of Denver with her family. She enjoys taking advantage of the beautiful Colorado landscape, skiing, and traveling.