*** THIS MEETING IS SOLD OUT! No walk in will be accepted. Thank you.  ***
Date: Tuesday, December 12, 2023
Time: 11:00am-1:00pm
Location: The Vista at Applewood Golf Course – 14001 W 32nd Ave. Golden, CO 80401
Cost: $25 for BOTH WRBA Members and Non-members, $200 for corporate table of 8
This is a PREPAY ONLY event to avoid long line for check-in. Thank you for your cooperation. No guest pass may be used.

Click to download your invitation HERE >>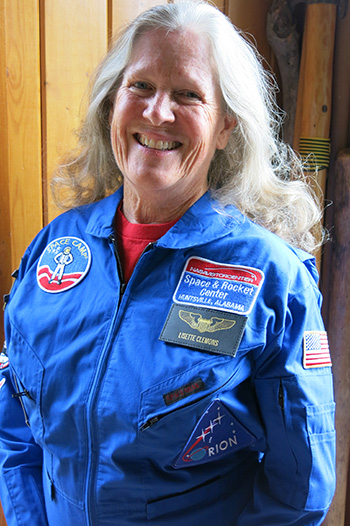 Speaker: Lisette Clemons- Former Educator, Advocate for teaching Space Exploration Programs to School Children

Title: "To the Moon and Beyond"
Lisette Clemons is a Colorado resident who grew up here and graduated from the University of Northern Colorado. When her husband joined the Air Force she also began a 27 year journey. For her, it meant being a fourth-grade teacher. However, during the summer months between 1991-1999 she was the Teacher-in-Residence at the US Space and Rocket Center in Huntsville, Alabama.  She worked with many astronauts, scientists, and engineers to help inspire teachers from all over the world to teach their students about America's Space Program.
You will learn:
How many people have walked on the Moon.
When the first astronaut may walk on Mars. What should the first words from that planet be?
About the Artemis program; NASA's return to the Moon and on to Mars
Inspiring stories shared with Lisette by the Mercury, Gemini, Apollo and Space Shuttle Astronauts.
Thanks to Holiday Luncheon Sponsors!
Please click logo to view their profile