Jefferson County Business Lobby
WRBA is a member of the Jefferson County Business Lobby (JCBL). The JCBL works with a lobbyist to ensure that our voice as small business owners are well represented at the State Legislation level. They provide us with information and updates to the issues that are relevant to us so that we can stay current with changes or decisions that affect us directly. WRBA's Government Relations Committee (GRC) is our faucet of communication to the JCBL.
Please contact Jadon Wiens to learn how to get involved with WRBA GRC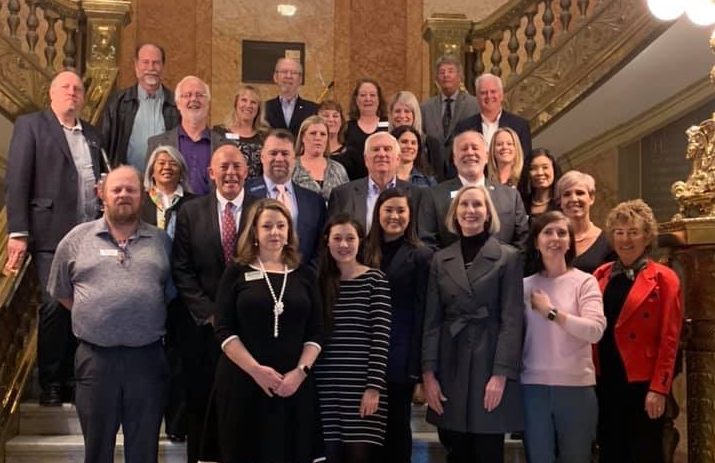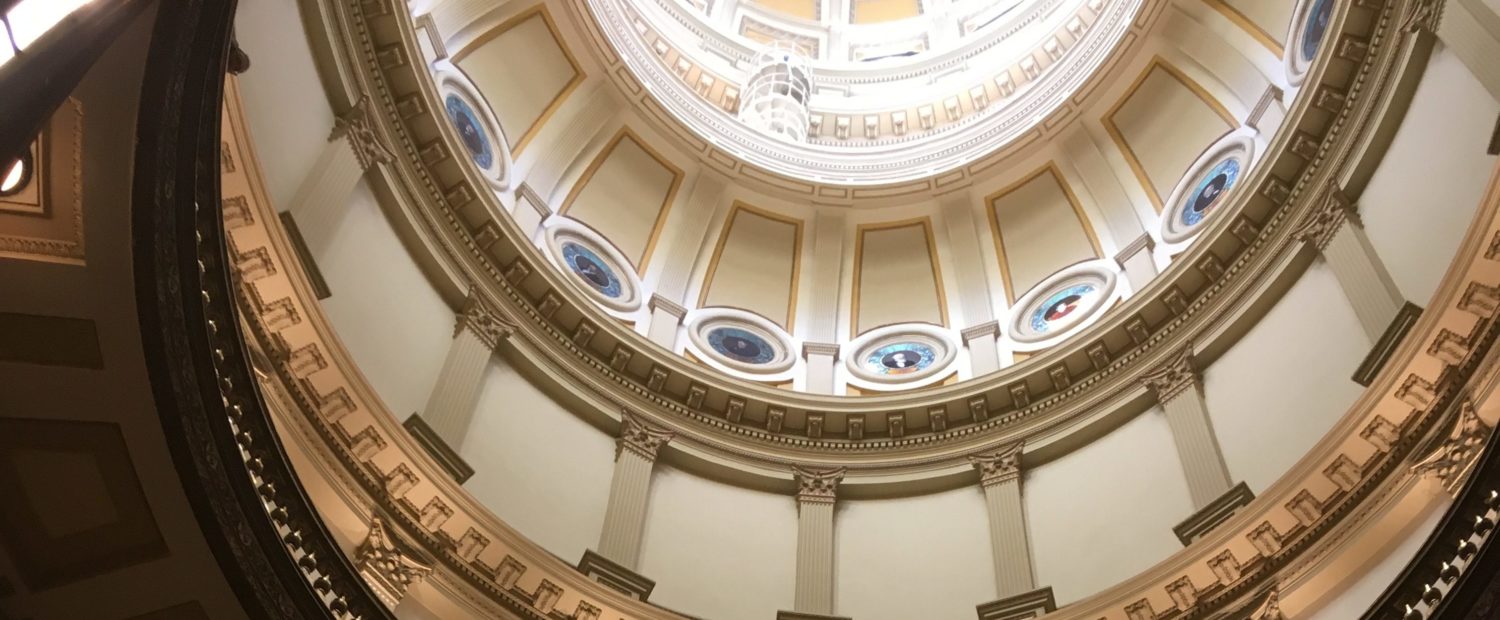 Know what's coming down the pike at the Capitol
Bill tracker helps you to know what issues are coming up and require your quick action.
JCBL Updates
A letter from Jansen Tidmore, President & CEO of Jefferson County Economic Corporation
Community Spotlight: Jeffco Public Schools' new superintendent, Tracy Dorland
Business Senate Bill Tracker
Projects to Watch
& more
Click to read the Newsletter >>
Follow along with Bills on Watch
Click on the link to see which bills the JCBL is closely monitoring on the Bill Tracker. They monitor the bills presented in the current session that may impact our business community. We encourage you to follow along and contact us with any questions.
JCBL Legislative Update: June 2, 2020
By Jeff Weist
Jefferson County Business Lobby
After hurriedly adjourning in mid-March as the COVID-19 crisis hit, the Colorado State Legislature reconvened last week for a short session to accomplish "mission critical" bills before they return to socially distancing.
Expected to last about three weeks, the Legislature must, first and foremost, pass a state budget for next year.  The stay-at-home orders shutting down many businesses has hit local and state government revenues (not to mention those of our businesses) hard. The Joint Budget Committee – on which Jefferson County Senator Rachel Zenzinger sits – had to spend weeks re-writing next year's budget to cut out about 25%, a daunting experience for any government.
In order to be done in three weeks, the Legislature has or will be killing off the majority of the roughly 350 bills that were on the calendar when they recessed in March. That includes some major bills the JCBL was working for or against, such as the paid family and medical leave bill. (Although there is a chance that proposal winds up before the voters in November.)
But the Legislature will take this month time to consider a number of bills in response to COVID-19, many of which target businesses. We will likely see bills to make companies liable for price gouging in a declared emergency, declare that a COVID infection in a worker in an "essential" business should be covered by workers comp, protect employee whistleblowers who call out unsafe work conditions from retaliation and mandate that all businesses provide a paid sick leave policy, among other new mandates and costs on businesses. The JCBL is working with other business groups to defeat or moderate these last-minute bills.
On the positive side, the Legislature appears poised to refer a constitutional amendment to the voters in November that would repeal the Gallagher Amendment to the Colorado Constitution. That formula for setting residential and business personal property assessment rates has had a decades-long effect of shifting a disproportionate share of property tax liability to business owners.
The Jefferson County Business Lobby advocates as the unified voice of 3,000 Jefferson County businesses for public policies that strengthen our business climate. The JCBL is a partnership comprised of the Arvada, Evergreen, Golden, West Metro, Westminster and Wheat Ridge Chambers of Commerce, the Jefferson County Economic Development Corporation, the Applewood and Wheat Ridge Business Associations and the Alameda Connects BID.
2019 Legislative Session Recap
PLEASE SUPPORT HOUSE BILL 19-1313 (REP. BECKER & SEN. WINTER) CARBON EMISSION TARGETS FOR ELECTRIC UTILITIES
Xcel Energy has led the industry in transitioning to cleaner energy sources and achieving ambitious carbon goals. Given the pace of change within our industry and customer demands, the Company is increasing its commitment and working to do more, sooner.
HB19-1313 creates a pathway to reduce carbon emissions 80 percent by 2030 from 2005 levels with a long-term vision to serve its customers with zero-carbon electricity by 2050, while establishing a process to ensure cost affordability for customers and comprehensive transition planning for its highly-skilled employees and workforce.
HB19-xxxx Summary
Establishes clean energy targets
Applies to regulated utilities serving over 500,000 meters. Other electric utilities may opt-in.

80% carbon emission reduction (from 2005 levels) by 2030.
100% carbon emission reduction (from 2005 levels) by 2050, or sooner if practicable.
Creates a pathway at the Public Utilities Commission (PUC) to hold these goals accountable
Clean Energy Plan to be submitted with utility's next resource plan after Jan 1, 2020.

Supports a comprehensive transition for highly-skilled employees,
Ensures system reliability and cost affordability to Colorado electric customers.
Air Quality Control Division (AQCC) participation, verify & alignment with state goals.
All new energy acquired through competitive bidding.
Reporting
One year after approval, the utility will report to the Governor, the PUC, and the AQCC on progress toward targets, resources developed, costs and customer impacts, system reliability and other relevant information.
A Proven leader
Since 2005, Xcel Energy company-wide has reduced carbon emissions 35 percent under its previous goal to reduce emissions 60 percent by 2030.
Advancements in technologies have made renewable and cleaner energy cost effective. To achieve the zero-carbon 2050 vision, we will need a diverse mix of 24/7 resources as we continue adopting wind, solar, energy efficiency and other clean energy technologies.
JCBL Legislative Update: New employment laws are a major agenda item for the Colorado Legislature
By Jeff Weist,  Jefferson County Business Lobby
March 8, 2019
The relationship between employers and employees in Colorado faces a potentially seismic shift in the next year, if a long list of priority bills for the Legislature's new Democrat majority pass in their present form. The issues the Legislature is tackling – like pay equity and paid family and medical leave – are important ones that have broad political support. But how the bills are written will determine how easy or hard it will be for JeffCo businesses to comply with the new mandates.
The JCBL has been working with a broad coalition of other business groups to offer amendments to reduce the compliance expense and new liability that will come with the likely passage of new laws. Take, for example, the Equal Pay for Equal Work Act (SB19-085). The JCBL opposes discrimination in pay based on sex or any other non-work-related factor. We believe our members are paying their employees fairly and, if they are not, they should.
However, as introduced, SB85 was unworkable for businesses. The bill creates a new right for employees to sue their employer in court for a discriminatory pay disparity. As under federal law, the burden of proof is on the employer to show that any pay disparity is based on a legitimate business-related factor, but the available defenses in the state bill were insufficient. For example, a night shift employee could not be paid more than a day shift employee. Nor could an employee with more experience, education or training expect a higher wage. An employer would have had to pay the same salary in La Junta as it does in Jefferson County. The damage awards were greater under the original version of the bill than in any other state around the country.
Working with the sponsors of the bill, however, the business coalition was able to secure a number of amendments to the bill to address all of those concerns listed above and more. While we still have a couple issues to negotiate, we are hopeful to address the major business concerns as the bill moves through the Legislature. But even with those changes to the bill, this likely new law will require businesses to change the way they post new jobs, pay their employees and handle opportunities for promotion.
Meanwhile, the long-awaited Family and Medical Leave Insurance Program Act (FAMLI) was just introduced. SB19-188 imposes a tax on all employers and employees in the state to create a fund from which employees can file for wage replacement while taking leave from work for their own medical needs, the care of a new child, or to care for a sick relative or friend.  The program is modeled after the federal unpaid Family and Medical Leave Act (FMLA), with which most employers are familiar. Like FMLA, employers are required to reinstate an employee taking leave to the same or equivalent job upon return from leave. But unlike the federal FMLA, the state FAMLI program will cover all employers, including small employers, who are exempt under the federal law. Colorado's proposed bill goes beyond the FMLA on the reasons for taking leave, the duration of leave, and the definition of family member; and is more generous to the employee in time-on-the-job requirements for eligibility and job protection.
In fact, SB188 represents the most generous paid leave program passed by any state in the nation. The tax imposed on employers and employees to fund the program is uncapped and to be set annually by the director of the program without review or approval by committee, Legislature or voters. Putting aside the administrative burdens and business disruptions inherent in any mandated paid leave program, the risks of another large insolvent state fund is a very real concern.
Just a reminder that you can find the status of all of the bills on which the JCBL has taken a position at jeffcobusinesslobby.org. While you are there, sign up for regular updates under the "Take Action" icon.
The Jefferson County Business Lobby advocates as the unified voice of 3,000 Jefferson County businesses for public policies that strengthen our business climate. The JCBL is a partnership comprised of the Arvada, Evergreen, Golden, West Metro, Westminster and Wheat Ridge Chambers of Commerce, the Jefferson County Economic Development Corporation, the Applewood and Wheat Ridge Business Associations and the Alameda Connects BID.
JCBL NEWS UPDATE: CO Dept of Revenue to issue emergency sales tax rules Dec 1 with major impact on many JeffCo businesses
The Jefferson County Business Lobby wants to make sure that JeffCo businesses and chambers of commerce are aware of an important change the State of Colorado is implementing regarding the calculation of sales tax on shipped or delivered goods.
These rules could have a major impact on your business or those of your members. Below is background on the coming changes, as well as links to additional information. The JCBL would encourage you to contact the Department of Revenue and your state legislators with any concerns with these rules. Information about how to do that is below.
BACKGROUND
In September, all Colorado businesses that sell tangible goods within the state received notice of an emergency rule making by the Colorado Department of Revenue Taxation Division regarding a substantial change in the collection of sales tax. Previously, most businesses collected sales tax based on the location of the point of sale. Going forward, businesses will be required to collect state, county AND local sales tax based on the location of delivery.
Colorado has one of the most complicated sales and use tax systems in the entire country. With 383 overlapping cities, counties, and special districts, there are almost 700 different sales tax combinations. Most of the these can be remitted to the state, but 99 "home rule" municipalities collect their own taxes, so separate returns will need to be filed with them.
Beginning December 1, if you sell and deliver goods outside of the tax jurisdiction of your physical brick and mortar location, you will be required to register each of the nonphysical locations you sell into on the state's database. You will also be required to apply for a sales tax license in each of these jurisdictions. The Department is granting an enforcement grace period until March 31, 2019.
These new sales tax rules were precipitated by a US Supreme Court ruling in June. South Dakota v. Wayfair permits states to require out-of-state retailers collect and remit state and local sales taxes. The Wayfair decision rested partly on the fact that South Dakota treated in state and out of state retailers equally in its rules. Colorado Department of Revenue is following suit and subjecting Colorado businesses to the same onerous rules that will apply to remote sellers.
ADDITIONAL RESOURCES
Here is a link to the Department of Revenue memo sent in September, as well as a Denver Post story explaining the issue.
PUBLIC COMMENT
The Department is holding a public rulemaking hearing on November 30th. If you are concerned about the impact of the new rules on your business, we encourage you to attend that meeting, and to call your state and local elected officials to register your concerns.
You can email comments to the Department of Revenue at dor_taxrules@state.co.us.  The comments are due by November 30, 2018 at 5:00 p.m.
The JCBL encourages anyone to attend the hearing to raise concerns, as well. The details for that hearing are below.

Department of Revenue Rulemaking Hearing:
Date/Time:        November 30, 2018 at 2:00 p.m.
Location:           Department of Revenue, 1313 Sherman Street, Room 220, Denver, CO 80203
If you have contacted your legislator or the Department of Revenue, or have questions about the process, please let us know.
JCBL: 2018 Election Report
Jefferson County was the epicenter of last Tuesday's electoral earthquake in Colorado. Democrats successfully parlayed broad dissatisfaction with Republican leadership in Washington, DC, into historic gains at the state level. The Jefferson County Business Lobby has been closely following races state-wide and wanted to get you this brief summary of the election results and what it means for Jefferson County's business community.
Voter turnout in 2018 was about 25% greater than in the last midterm election of 2016. An energized Democratic base turned out and record levels of Unaffiliated voters (who surpassed both Democrats and Republicans for the first time) broke decisively for the Democrats.
While the story of the Democratic "Blue Wave" may be more mixed at the national level, there can be no doubt that wave hit Colorado. Governor-Elect Jared Polis and fellow Democrats won both branches of the State Legislature and all state-wide offices. The last time that happened was in 1936.
Here in Jefferson County, voters were bombarded by campaign advertising from three of the four most contested state legislative races in the state. The outcome of those elections determined control of the State Legislature, which had been under split partisan control for the last four years. Strong campaigns from State Rep. Brittany Petterson (D-Lakewood) and State Rep. Jessie Danielson (D-Golden), along with Conifer resident Tammy Story prevailed over well-funded Republican candidates – and by wide margins.
While most were focused on the State Senate races, the Blue Wave also propelled two former Republican JeffCo seats in the Democratic column. Brianna Titone edged out Vicki Pyne for a vacant Arvada House seat, while Lisa Cutter won another open seat in Evergreen. All told – pending ongoing recounts – House Democrats appear to have expanded their majority to 41 Democrat to 24 Republican seats.
While it was a great night for Democratic candidates in Colorado, interestingly, voters decisively rejected several ballot issues backed by center-left constituencies. A progressive income tax for education funding and severe restrictions on oil and gas development were both soundly defeated. Meanwhile, voters also rejected two competing and very different proposals to inject more funding into Colorado's roads, sending a mixed signal on what voters would like done about one of our state's most pressing needs.
Some of the most influential legislators at the Capitol serve JeffCo districts, like House Business Affairs Committee Chair Tracy Kraft-Tharp (D-Arvada) and Senator Rachel Zenzinger, newly appointed to the Joint Budget Committee. The JCBL will be continuing to communicate to them, and all of our delegation, the priorities of JeffCo businesses as important bills come up in 2019.
JCBL Legislative Update: Colorado's 2019 budget to spend new revenue on transportation, PERA reforms and K-12
By Jeff Weist
Jefferson County Business Lobby
April 9, 2018
Unlike the U.S. Congress, Colorado's state legislature must pass a balanced budget each year, as required by our state Constitution. Two full weeks of each 16-week legislative session is spent debating the coming year's state budget, a process the legislature just completed. Here are some of the highlights of next year's budget and how it will impact JeffCo's business community.
Known as the "Long Bill", the annual budget bill is written by the powerful Joint Budget Committee. While both the Republican Senate and Democratic House of Representatives added a large number of amendments to the bill over the last two weeks, the JBC will ultimately reject most of those. The state is in the unusual position of having extra tax revenue to spend, but both chambers of the legislature added enough amendments to the Long Bill to overspend even that new revenue.
Other than funding the state government for the coming year, the major new elements of the nearly $29 billion 2018-19 budget, as drafted by the JBC, were about $500 million for transportation, $225 million for reforms to the underfunded Public Employees Retirement Association (PERA) and $150 million in extra funding for K-12 schools.
Regarding the JCBL's top 2018 priority of finding more funding for transportation, the legislature and the business community continue down a few different paths that are slowly coalescing. The only thing that everyone seems to agree on at this point is that $500 million of the state's excess revenue should go to transportation projects next year. While that is more general funding for transportation than we have seen in a long time, it is still a small down payment on the $9 billion backlog of road projects facing the state.
Plans for funding transportation after next year are less clear. The Senate Republicans' top transportation agenda item – SB18-001 – cleared the Senate unanimously after a bi-partisan deal spearheaded by Jefferson County's own Senator Rachel Zenzinger (D-Arvada). That deal provides for $500 million next year and about $150 million each year after that, with a plan to ask voters in 2019 to issue bonds so more projects can be completed earlier. The fate of that deal, however, is uncertain as SB001 heads to the Democratic House of Representatives. The leadership there has expressed a desire to see more of that funding go to local governments for their own transportation, transit and mobility projects.
Meanwhile, two business groups are moving forward with competing plans to ask voters to raise either sales taxes or vehicle ownership taxes to provide new funding for state and local transportation projects. If the legislature adequately funds transportation during this session, or two competing tax hike proposals actually make it to the ballot, the success of either could be in doubt.
Just a reminder that you can find the status of all of the JCBL bills at jeffcobusinesslobby.org. While you are there, sign up for regular updates under the "Take Action" icon.
The Jefferson County Business Lobby is the united voice of JeffCo businesses at the Colorado State Capitol. The JCBL is a partnership comprised of the Arvada, Evergreen, Golden, West Metro, Westminster and Wheat Ridge Chambers of Commerce, the Jefferson County Economic Development Corporation and the Applewood and Wheat Ridge Business Associations.