Upcoming Meetings
*** Please RSVP for this meeting by 5pm on Thursday, July 8. No walk-ins are permitted. ***

Date: Tuesday, July 13, 2021
Time: 7:00am-9:00am
Location: The Vista at Applewood Golf Course – 14001 W 32nd Ave. Golden, CO 80401
Cost:  $15 for WRBA Members and their guests, $18 for Non-members
Speaker: Juliet Abdel, President/CEO of the Westminster Chamber of Commerce
Topic: "Heart Healthy Mindset"
 You will learn:
Importance of Self-Care
Tips for Self-Preservation
Cardiovascular Disease Facts
Debunking Myths of Heart Health
President's Circle Member Business Spotlight: TBD
Patron Member Business Spotlight: TBD
---
Juliet Abdel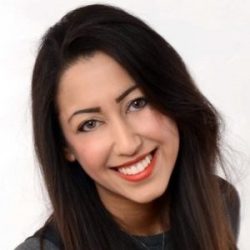 Juliet Abdel is President/CEO of the Westminster Chamber of Commerce. She currently serves as Director on the Association of Chamber of Commerce Executives national board, on the Advisory Council for the Colorado Women's Alliance and is a chartering member of the Rocky Mountain Alumni Chapter of Sigma Lambda Gamma Sorority. Abdel is the reigning Miss Colorado for America 2020, a strong advocate for self-care and heart health. In 2021, she was named as an American Heart Association spokesperson through their Go Red for Women movement. Her work around self-care have included a published coffee table book, titled Love Yourself, monthly virtual meetups, and national bootcamps to help women prioritize their selfcare.
---
*** Please RSVP for this meeting by 5pm on Thursday, August 5. No walk-ins are permitted. ***

Date: Tuesday, August 10, 2021
Time: 7:00am-9:00am
Location: The Vista at Applewood Golf Course – 14001 W 32nd Ave. Golden, CO 80401
Cost:  $15 for WRBA Members and their guests, $18 for Non-members
Speaker: Adam P. Smith
Topic: "Build a Bigger Business with Some Little Tips"
You will learn:
Simple strategies you can implement in your business right away
Learn what makes some of the greatest companies successful
Learn how to get better business exposure in your community
President's Circle Member Business Spotlight: TBD
Patron Member Business Spotlight: TBD
---
Adam P. Smith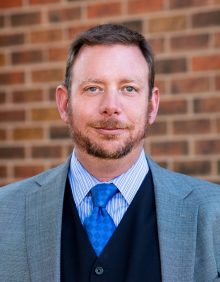 Adam P. Smith is president of The Colorado Real Estate Finance Group Inc., and owner of Just The Tips Coaching. Adam has helped thousands of clients and written billions in mortgages over the course of his career. He has also coached hundreds of sales professionals on lead generation, client retention, repeat and referral prospecting, and zero-cost marketing. Adam is also the author of, "Just The Tips: 365 Sales and Life Hacks To Get You Through Your Year" and the host of the weekly "How I Met Your Mortgage" podcast.
---