Upcoming Meetings
*** This event will be held virtually. Please RSVP from the link and we will send you the access information. ***

Date: Tuesday, December 8, 2020
Time: 11:00am-12:45pm
Location: Held virtually on the computer near you!
Cost: Free for WRBA members, $10 for non-members
Speaker: Brad Montgomery, Motivational Keynote Speaker
                Creating Cultures Where People Matter More
Title: Embrace Your Awesomeness – It's all about the people

Program includes – Annual Member Awards (WRBA Member of the Year & Rising Star), Trivia quiz with fabulous prizes!
View/Download your invitation from HERE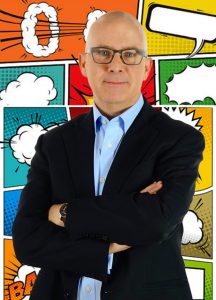 About the presentation:
Knowing that our people are our most valuable asset isn't enough. We need to fully understand how to empower and inspire them. Brad Montgomery will use humor, stories, music, and other tools to illustrate ways to improve our ability to meaningfully encourage others. Discover ways to achieving untapped productivity and accuracy while creating and sustaining positivity, optimism, and meaningfulness in others. Focusing on the people side of business not only improves the bottom line, it can be enormously satisfying, inspiring, and sometimes very funny.
Brad's talk is Fun. REALLY Fun. Brad believes that if your people aren't listening, it doesn't matter what we tell them. And, we all know that people learn best when they are laughing.
**********************************************
Spread the Generosity this Holiday Season
We support Feeding the Future Backpack Program to help the school-age children in our community in need. Donate Online between TODAY and December 31 from the link below and the WRBA will match the total donation up to $500.

**********************************************
Host the 2020 Holiday Luncheon Live Streaming at your office!
2020 is an incredibly unique year for all of us, but we still want to celebrate the Holiday season together somehow. We will be broadcasting the presentation via GoToWebinar – if you will be joining us, great! Please also consider this…
We invite you, our member, to host a live streaming party at your office with your staff or your small circle of colleagues. How does this work?
You will need:
Register ahead as Live Streaming Host for the Holiday Luncheon from the form below
Put together your own group
A computer or computers with the internet access
Food & beverage for your party (have it catered or order takeout)
We will provide:
A celebration event with nationally renowned speaker, Brad Montgomery and his fun and uplifting presentation titled "Embrace Your Awesomeness – It's all about the people"
WRBA Member of the Year and Rising Star Awards will be presented to the 2020 winners
Please register as "Live Streaming Host" for the event, and we will include your logo in the PowerPoint and acknowledge your business as one of our hosts during the event. If you send us your photo of your party (marketing@wheatridgebiz.com), we will share it on the WRBA Facebook page and Instagram afterwards.
There is no cost to register you as a host of the Live Streaming Holiday Luncheon. This is one of the ways we can virtually 'get together' and celebrate with you as the Wheat Ridge Business Association.
You must be a current member of the WRBA in good standing to host the live streaming event and be recognized during the meeting. If you are not a member, we invite you to join the WRBA to become one or register as a guest (virtual for non-member is $10. After you register online, you will receive your access information via email if virtual option is selected.)
Host a Live Streaming Party
Thanks to Holiday Luncheon Sponsors!
---