Upcoming Meetings
*** Please RSVP for this meeting by 5pm on Thursday, August 5. No walk-ins are permitted. ***

Date: Tuesday, August 10, 2021
Time: 7:00am-9:00am
Location: The Vista at Applewood Golf Course – 14001 W 32nd Ave. Golden, CO 80401
Cost:  $15 for WRBA Members and their guests, $18 for Non-members
Speaker: Adam P. Smith
Topic: "Build a Bigger Business with Some Little Tips"
You will learn:
Simple strategies you can implement in your business right away
Learn what makes some of the greatest companies successful
Learn how to get better business exposure in your community
President's Circle Member Business Spotlight: TBD
Patron Member Business Spotlight: TBD
---
Adam P. Smith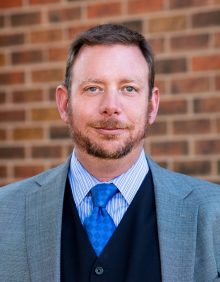 Adam P. Smith is president of The Colorado Real Estate Finance Group Inc., and owner of Just The Tips Coaching. Adam has helped thousands of clients and written billions in mortgages over the course of his career. He has also coached hundreds of sales professionals on lead generation, client retention, repeat and referral prospecting, and zero-cost marketing. Adam is also the author of, "Just The Tips: 365 Sales and Life Hacks To Get You Through Your Year" and the host of the weekly "How I Met Your Mortgage" podcast.
---
*** Please RSVP for this meeting by 5pm on Thursday, September 9 ***
Date: Tuesday, September 14, 2021
Time: 11:00am-1:00pm
Location: Anderson Park Pavilion, 44th and Field St. South end, Wheat Ridge, CO
Cost: $15 for WRBA Members and their guests, $18 for Non-members
Speaker: Amira Watters, Interim Executive Director, Spay Today Healthy Pet Center
Topic: Networking for Success!

You will learn:
Climb out of your circle….Make new connections, and
Slide into new partnerships
Swing into action for networking success
President's Circle Member Spotlight: TBA
Patron Member Spotlight: TBA
About our Pizza Lunch:
We are excited to have Infinitus Pie provide their delicious pizza for lunch! We'll have choice of Katie Pie Pizza (vegetarian) and Classic Pizza (pepperoni, sausage, mushroom). Vegan and Gluten free options are also available. For those who prefer Greek salad, please email Margie Seyfer and pre-order it with her. The salad is only available to those order ahead.
---
September Networking in the Park!
Facilitator – Amira Watters, Interim Executive Director, Spay Today Healthy Pet Center
Amira Watters is currently the acting Interim Executive Director for Spay Today Healthy Pet Center.  She previously held the position of Executive Director for the Jefferson County Business Resource Center and prior to that she held multiple positions with the West Metro Chamber of Commerce.
She understands the importance of community engagement and enjoys collaboration, inclusivity and strategic partnerships. Amira has served on multiple non-profit boards in Jefferson County and is a current board member of Foothills Credit Union. She also is the owner/operator of a 25-year-old holistic coaching practice in Lakewood.
Amira is passionate about people and animals alike and her personal and professional tagline is "Always Happy to Help!"
---