Upcoming Meetings
*** Please RSVP for this meeting before 5pm on January 3 ***
Date: Tuesday, January 8, 2019
Time: 7:00am-9:00am
Location: Wheat Ridge Recreation Center, 4005 Kipling St., Wheat Ridge, CO
Cost: $15 for WRBA Members and their guests, $18 for Non-members
Speaker: Joni Inman, founder and CEO of Joni Inman Consulting, LLC
Topic: "Beat the Clock – Beat the Competition!"
You will learn:
How to determine what you should be doing vs delegating or dropping an activity altogether
Identifying and pruning time wasters
How to determine how much more money you would be making if working at your highest and best level of competency.
Meeting Sponsor: David Ennis, Ease Your Panes Window Cleaning
Member Business Spotlight: TBA
---
January Speaker – Joni Inman, founder and CEO of Joni Inman Consulting, LLC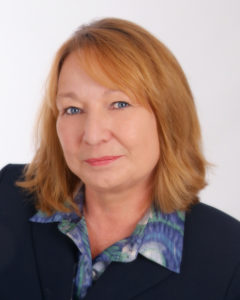 Joni Inman is the founder and CEO of Joni Inman Consulting, LLC.  She leads a small team of business development specialists and researchers and has a cadre of trusted advisers and strategic partners to ensure the best tactical advice and guidance to clients.
Joni has a rich background that includes more than 20 years of experience in local government where she served as chief political adviser to four mayors and dozens of city council members, headed up economic development efforts, pioneered a sustainability program and oversaw public information and communications programs.  She has many years of experience as a legislative lobbyist, is an internationally recognized business coach, former vice president of public affairs for a major trauma hospital and owner of several small business ventures. She has led civic engagement projects in the fields of energy, education, pharmaceuticals and aviation.
---
*** Please RSVP for this meeting before 5pm on February 7 ***
Date: Tuesday, February 12, 2019
Time: 7:00am-9:00am
Location: The Vista at Applewood Golf Course, 14001 W. 32nd Ave. Golden, Colorado 80401 – Phone: 303-278-6637
**Please note change in location for this meeting**
Cost: $15 for WRBA Members and their guests, $18 for Non-members
Speaker: Sherry Ray, Motivational Speaker
Topic: "Conflict-An Opportunity for Growth"
You will learn how to:
Replace anger and fear of conflict with an increased understanding of self and new perspectives on productivity

Use the power of curiosity to reduce tension in stressful situations while gathering important information

Welcome conflict with a new found skill set; turn negativity into a positive interaction
Meeting Sponsor: Erika Schultz, Fairmount Wellness
Member Business Spotlight: Ron Benson, Keller Williams Realty – The MacDonald Group
---
February Speaker – Sherry Ray, Motivational Speaker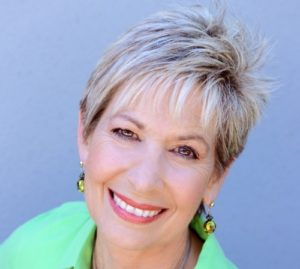 Sherry Ray is an experienced award winning national sales professional. Over the past 25 years she has managed other company divisions as well as her own recruiting firm. She's a motivational speaker and certified executive coach. In addition, she's a Reiki/Master teacher and retired sports car racer. Her coaching clients include business owners, CEO's and NFL alumni. She presents in a high energy, humor filled style that is sure to please her audience. Her book, "Finding Traction: Recapture Your Drive at Work," serves as a foundation for her message
---
*** Please RSVP for this meeting before 5pm on March 7 ***
Date: Tuesday, March 12, 2019
Time: 7:00am-9:30am (Please note extended time slot)
Location: Wheat Ridge Recreation Center, 4005 Kipling St., Wheat Ridge, CO
Cost: $15 for WRBA Members and their guests, $25 for Non-members
Speaker: Pamela Starr, Google Get Your Business Online Trainer
Meeting Sponsor: TBA
---
Reach Customers Online with Google

In this workshop, you'll learn how customers find your business online and how to promote your online presence.
You will learn best practices for:
Creating a free Google My Business listing
Improving your website's visibility in Google's organic search results, on all devices
Advertising your business on Google
Led by Pamela Starr, one of Google's professional national trainers, this is a can't miss workshop for every small business owner.
---
Pamela Starr – Google Get Your Business Online Trainer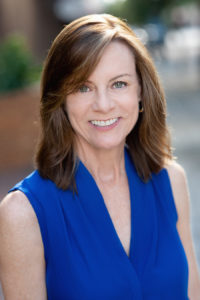 Pamela Starr is a leading authority on building customer loyalty and a professional speaker for Google's Get Your Business Online program.  A sought-after keynote speaker, Pamela also consults for brands and elite performers.  She helps them achieve more measurable and profitable results from their digital and offline communication programs.  For all her clients, she delivers real-world tools and strategies that drive stellar results.
Pamela is known to many in the business community for her prior role as corporate Director of Product Training for North America at Constant Contact.  In that position, she directed the training activities that showed thousands of small businesses and non-profit organizations how to improve their digital media marketing efforts.
Pamela has dedicated her entire career to helping businesses and top performers grow.  She has trained, coached and delivered keynote presentations to more than 80,000 professionals at more than 500 events.  In addition, she has logged more than 30 hours of live national television appearances.
Pamela has a bachelor's degree in Advertising from the Florida State University and completed graduate-level studies in Communication at the University of Central Florida.
You can connect with Pamela on her website:  www.PamelaStarrOnline.com or through Twitter:  @PamelaStarrFL.
---