SAVE THE DATE: Volunteer judges needed for WRHS Capstone Project!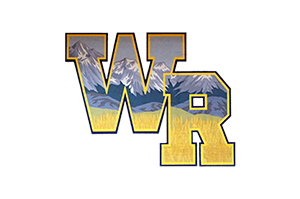 The Wheat Ridge High School Senior Capstone Project is an intensive, research-based project that demonstrates the culmination of our students' academic achievement while at Wheat Ridge High School. The Capstone consists of extensive research, the creation of a product associated with this research, the organization of a portfolio detailing this process, and a presentation to the community. These Capstone presentations will take place on Wednesday, April 26th from 5:00pm until 8:00 pm.
In order to make this evening a success, we depend on volunteers from the Wheat Ridge and surrounding communities to listen to and evaluate our seniors as they present their projects.  The topics vary from sustainable architecture to the effects of music on learning. Over the years, many of you have played a valuable role in making this evening a success, and we hope you will consider volunteering your time again.  As a judge, you will join a panel of other community leaders and members to watch, listen, and provide feedback to the students as well as the senior teachers. Judges' comments do not affect a student's grade; however, feedback is important to the students as they develop the public speaking and presentation skills necessary for the real world. There are no requirements to be a judge other than a willingness to participate and enjoy the evening.
Please sign up from THIS LINK to volunteer >>

Thank you and we look forward to seeing you in April!
Jennifer Marquez, Assistant Principal
Wheat Ridge High School
What is Capstone Project? Watch this video to learn a bit about it -> https://www.youtube.com/watch?v=dOnlEkgJiNM