Get to know our members to build your network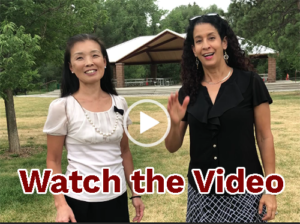 Getting to know each other's business is important as that's how you know what resources are available in our community.
We are collecting 1-minute introduction video from all of our members. (1) You can record your own (selfie video on your phone is fine!) to info@wheatridgebiz.com or (2) make an appointment with Maki and she can help you record it on Zoom.
The video must be no longer than 1 minute in length introducing you and your business. This video will be posted on your business profile page on the WRBA website and shared as a "Featured Business Member" on our facebook page. All WRBA members in good standing are asked to do this as a part of your membership benefit. Please take this time to send it in NOW. We have been sharing the videos we received and we'd love to share yours next!
See the videos that have been shared: