Shop Local Shop Wheat Ridge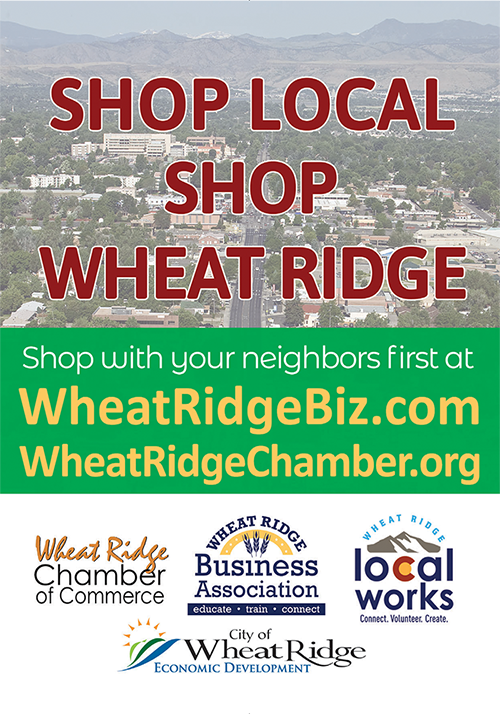 Bringing our community together and joining our efforts to create something great is what the WRBA is all about. Through our partnerships with City of Wheat Ridge, Localworks, and Wheat Ridge Chamber, we are launching this city-wide campaign to remind everyone to shop with our neighbors first. This poster will be displayed at every bus shelters in Wheat Ridge to invite them to visit our website:
to learn more about our member businesses and shop with them.
WRBA members – be sure to update your member profile and update them often. Post Smokin' Deals and post your community events so people know you are here! Please visit this link for your step-by-step instructions on how to do that. This is a part of your member benefits and our effort to help your marketing dollars go even further.
Special thanks to the City of Wheat Ridge and its staff for your outstanding efforts in supporting and promoting local businesses. Funding from CARES Act was applied for this campaign.