October 2023 Meeting
*** RSVP for this meeting by 5pm on Thursday, October 5. No walk-ins are permitted. ***

Date: Tuesday, October 10, 2023
Time: 7:00am-9:00am
Location: The Vista at Applewood Golf Course – 14001 W 32nd Ave. Golden, CO 80401
Cost:  $20 for WRBA Members and their guests, $25 for Non-members (*Please see below)
Topic: "How to Lose your Business in Three Weeks"
Speaker: Donny Seyfer, National Automotive Service Task Force

 You will learn:
How does ransomware get into your system?
How can you protect yourself from an attack?
What if you already know the attacker?
The FBI reports a significant shift in cyber attacks from big business to small businesses. Bad actors have been in your life for at least 3 weeks, measuring your finances and weaknesses before they attack. Donny will show you easy steps to keep your doors open and your attack surfaces closed.
President's Circle Member Business Spotlight: Sue Ball, State Farm Sue Ball Agency
Patron Member Business Spotlight: Dwayne Cameron, Minuteman Press Arvada
Speaker: Donny Seyfer, National Automotive Service Task Force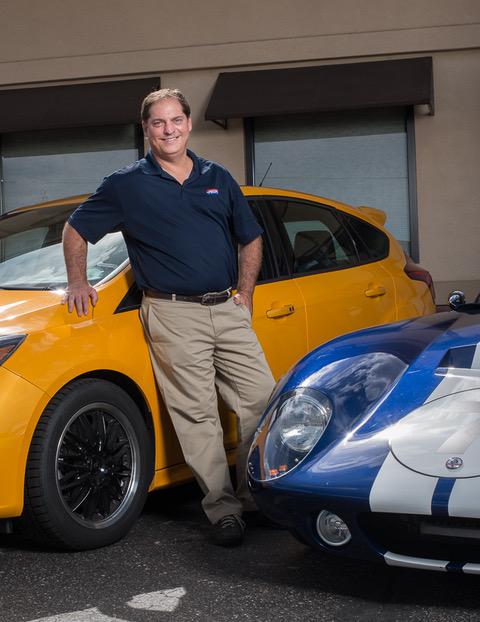 Donny Seyfer is the Executive Officer for the National Automotive Service Task Force. He works with law enforcement and 3 letter government organizations as part of NASTF's program to credential vehicle locksmiths and reduce car theft. Since 2013 Donny has been a highly sought after speaker in the repair industry on the topic of cyber security for vehicles and small business. With more than 30 years' experience as the co-owner and manager of Seyfer Automotive, he will make sense out of the virtual and the tangible parts of your business.
******************************************************
 *IMPORTANT PLEASE READ – About our Monthly Meeting

Our monthly meeting tickets are:
Member – $20 per person (member and member paying for their guests. Must be logged in to their member account)
Non-member – $25 per person (guests visiting the second time and returning past members)
Punch card is $100 for 5 punches. (Available for members only. Credit is loaded into your member account)
Annual meal package is $225 for the whole year (10 meetings @$20/ea plus 1 holiday luncheon @$25/ea. We will still RSVP for you automatically and if you can't make it, you are encouraged to send in someone else in your place. This is a use-it-or-lose-it program with your convenience in mind).
The WRBA will cover the first meeting for prospective members. (Need a completed guest card), Second time visitor is $25
Additional persons attending from the member business or guests of a member, if registered by the member logged in to their account, is $20/ea.
Each meeting ticket includes hot breakfast, but not eating the breakfast WILL NOT excuse you from needing a ticket as we submit the headcount to the venue and pay for it. Please consider the ticket price as cost for the great networking opportunity and information you will receive. No-shows will be invoiced, unless notified BEFORE the RSVP is closed.