May 2023 Meeting
Member RSVP for May Meeting
Guest (Non-Member) RSVP for May Meeting
*** RSVP for this meeting by 5 pm on Thursday, May 4. No walk-ins are permitted. ***

Date: Tuesday, May 9, 2023
Time: 7:00am-9:00am
Location: The Vista at Applewood Golf Course – 14001 W 32nd Ave. Golden, CO 80401
Cost:  $20 for WRBA Members and their guests, $25 for Non-members (*Please see below)
Speaker: Dale Wilsher, Personal Development Expert, Your Authentic Personality
Topic: "Elevated Authenticity: Be You at a Higher Level"
You will learn:
To Understand that WHAT you do, WHO you serve, and WHERE you are going is not WHY you are here.
What research says about how to tap your potential
What your true passion can do for motivation and direction
How to clarify your purpose and see how it will make you more authentic and courageous in your approach to life and work.
President's Circle Member Business Spotlight: Jim Ferguson, J&K Roofing
Patron Member Business Spotlight: TBA
Speaker – Dale Wilsher, Personal Development Expert, Your Authentic Personality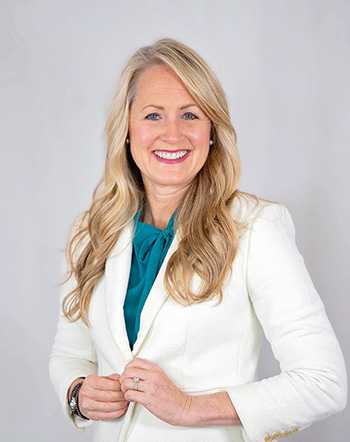 Dale is a life and leadership coach certified by the International Coach Federation, as well as an award-winning author, and DISC personality trainer. She works with business owners, career pivoters, and busy professionals who want to own their unique design so they can boldly make the ultimate impact they are here to make. Funny and insightful, Dale weaves real life stories into rich content leaving everyone with a renewed sense of energy and purpose.
******************************************************
 *IMPORTANT PLEASE READ – About our Monthly Meeting
Our monthly meeting tickets are:
Member – $20 per person (member and member paying for their guests. Must be logged in to their member account)
Non-member – $25 per person (guests visiting the second time and returning past members)
Punch card is $100 for 5 punches. (Available for members only. Credit is loaded into your member account)
Annual meal package is $225 for the whole year (10 meetings @$20/ea plus 1 holiday luncheon @$25/ea. We will still RSVP for you automatically and if you can't make it, you are encouraged to send in someone else in your place. This is a use-it-or-lose-it program with your convenience in mind).
The WRBA will cover the first meeting for prospective members. (Need a completed guest card), Second time visitor is $25
Additional persons attending from the member business or guests of a member, if registered by the member logged in to their account, is $20/ea.
Each meeting ticket includes hot breakfast, but not eating the breakfast WILL NOT excuse you from needing a ticket as we submit the headcount to the venue and pay for it. Please consider the ticket price as cost for the great networking opportunity and information you will receive. No-shows will be invoiced, unless notified BEFORE the RSVP is closed.