February 2023 Meeting
Member RSVP for February Meeting
Guest (Non-Member) RSVP for February Meeting
*** RSVP for this meeting by 5 pm on Thursday, February 9. No walk-ins are permitted. ***

Date: Tuesday, February 14, 2023
Time: 7:00am-9:00am
Location: The Vista at Applewood Golf Course – 14001 W 32nd Ave. Golden, CO 80401
Cost:  $20 for WRBA Members and their guests, $25 for Non-members (*Please see below)
** Please wear Red to this meeting to celebrate the day!
Speaker: Bernadette McClelland – High Content Speaker on Sales Leadership and Story
Topic: "The Five Love Languages of Business"
 You will learn:
How to build on the brand you have established and secure that seat at the right table
Have your team lessen their reliance on product talk and increase business dialogue so that they build influence and effortlessly sell change
Identify the 3 key stories that will increase your connection, conversations and conversions.
President's Circle Member Business Spotlight: TBA
Patron Member Business Spotlight: TBA
Speaker – Bernadette McClelland – High Content Speaker on Sales Leadership and Story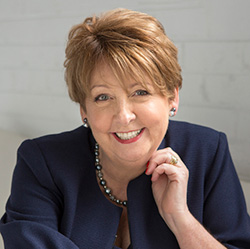 Bernadette offers her clients a unique experience in helping them connect, converse, and convert more business opportunities. She is a natural storyteller and very inspirational speaker on leadership, sales, and story. The Asia Pacific High-Performance Coach for Anthony Robbins, Sales Mentor for Harvard MBA students, award winning author and Top 50 sales speakers, awarded Top 35 Most Influential Women in Sales Globally. A high content, warm yet direct speaker who walks her talk, you will be remembering her insights well after you leave the room.
******************************************************
 *IMPORTANT PLEASE READ – Notice of increase in Meeting Ticket Pricing
Starting with the November 2022 Meeting, Meeting Tickets pricing will increase to the following:
Member – $20 per person (member and member paying for their guests. Must be logged in to their member account)
Non-member – $25 per person (guests visiting the second time and returning past members)
New punch cards will be $100 for 5 punches.
Annual meal package will be adjusted to $225 for the whole year (10 meetings @$20/ea plus 1 holiday luncheon @$25/ea. We will still RSVP for you automatically and if you can't make it, you are encouraged to send in someone else in your place. This is a use-it-or-lose-it program with your convenience in mind).
If you currently have a punch card or meal packet, it will be honored until it runs out.
Guests visiting for the first time will still be free. (Need a completed guest card)
Second time visitor is $25
Additional persons attending from the member business or guests of a member, if registered by the member logged in to their account, will be $20/ea.
Each meeting ticket includes hot breakfast, but not eating the breakfast WILL NOT excuse you from needing a ticket as we submit the headcount to the venue and pay for it. Please consider the ticket price as cost for the great networking opportunity and information you will receive. No-shows will be invoiced, unless notified BEFORE the RSVP is closed.
We delayed this increase for a year, realizing the rising cost of doing business and inflation. However, in order for us to continue to provide quality and informative meetings, the board made the hard decision to increase our meeting prices effective November 2022 meeting. WRBA is an all-volunteer association of business professionals with no paid staff. This is the first increase since 2016. Thank you for understanding and your continuing involvement.