April 2023 Meeting
Member RSVP for April Meeting
Guest (Non-Member) RSVP for April Meeting
*** RSVP for this meeting by 5pm on Thursday, April 6. No walk-ins are permitted. ***

Date: Tuesday, April 11, 2022
Time: 7:00am-9:00am
Location: The Vista at Applewood Golf Course – 14001 W 32nd Ave. Golden, CO 80401
Cost:  $20 for WRBA Members and their guests, $25 for Non-members
Speaker: Patrick Goff, City Manager, City of Wheat Ridge
Topic: "State of the City"
President's Circle Member Business Spotlight: Cheryl Garcia, CherylGarcia.com
Patron Member Business Spotlight: Peter DeWolf, Red Rocks Toffee Company
Patrick Goff, City Manager, City of Wheat Ridge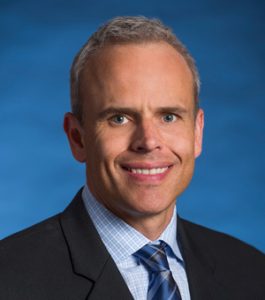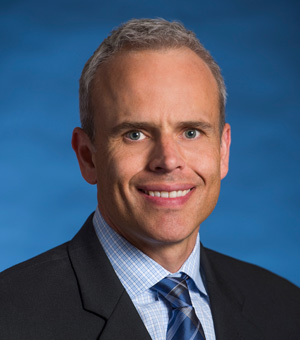 This year Patrick Goff celebrates twenty one years with the City of Wheat Ridge coming on board in 2002. He has served as City Manager for thirteen years.  Before coming to Wheat Ridge, he held public sector positions in Sheridan, Colorado and Westminster, Colorado.
In 2012 Mr. Goff received the Strategic Leadership and Governance Award from the International City/County Management Association recognizing innovative local government programs and processes. In 2014 the Colorado City and County Management Association selected him as the City Manager of the Year recognizing his leadership skills, inspirational hands-on management style, and dedication and commitment to the employees and community he serves.
Patrick received a Master's Degree in Public Administration from the Graduate School of Public Affairs, University of Colorado Denver. He received Bachelor's degrees in Political Science and International Affairs from the University of Nebraska.
******************************************************
 *IMPORTANT PLEASE READ – About our Monthly Meeting
Our monthly meeting tickets are:
Member – $20 per person (member and member paying for their guests. Must be logged in to their member account)
Non-member – $25 per person (guests visiting the second time and returning past members)
Punch card is $100 for 5 punches. (Available for members only. Credit is loaded into your member account)
Annual meal package is $225 for the whole year (10 meetings @$20/ea plus 1 holiday luncheon @$25/ea. We will still RSVP for you automatically and if you can't make it, you are encouraged to send in someone else in your place. This is a use-it-or-lose-it program with your convenience in mind).
The WRBA will cover the first meeting for prospective members. (Need a completed guest card), Second time visitor is $25
Additional persons attending from the member business or guests of a member, if registered by the member logged in to their account, is $20/ea.
Each meeting ticket includes hot breakfast, but not eating the breakfast WILL NOT excuse you from needing a ticket as we submit the headcount to the venue and pay for it. Please consider the ticket price as cost for the great networking opportunity and information you will receive. No-shows will be invoiced, unless notified BEFORE the RSVP is closed.