Thank you for attending June Virtual Biz Mix!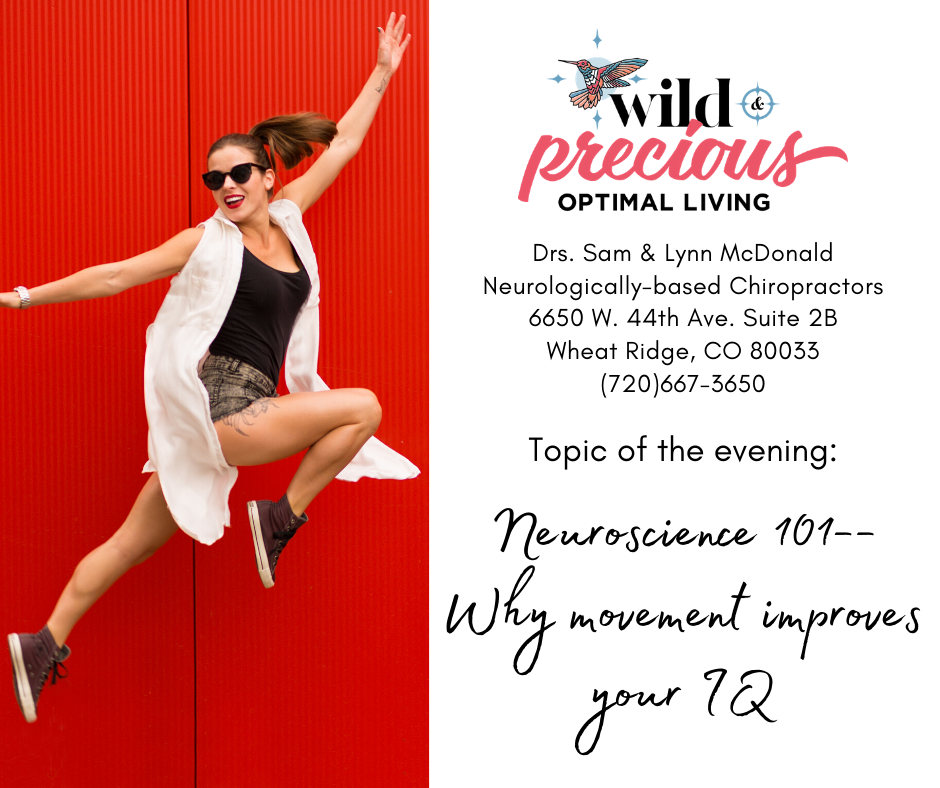 We enjoyed an evening of virtual networking together and learned how exercise improved our cognitive health! If you missed it, here is the recording of the program. If you have any questions about cognitive health and movement, contact Drs. Sam & Lynn McDonald from Wild & Precious Optimal Living!
Movement or more specifically, exercise, is great for physical fitness and heart health. However, active movements also boost your cognitive health, from memory to focus. Vice versa, if brain health is not at its most optimum it will also affect how well your body feels. You will have an opportunity to get a glimpse of how well your brain is controlling your movements during our time together!