Holiday Luncheon 2022
Member RSVP for Holiday Luncheon
Guest (Non-Member) RSVP for Holiday Luncheon
*** Please RSVP for this meeting by 5pm on Thursday, December 8. This is PREPAY ONLY Event. No walk in will be accepted. Thank you.  ***
Date: Tuesday, December 13, 2022
Time: 11:00am-1:00pm
Location: The Vista at Applewood Golf Course – 14001 W 32nd Ave. Golden, CO 80401
Cost: $25 for BOTH WRBA Members and Non-members, $200 for corporate table of 8
This is a PREPAY ONLY event to avoid long line for check-in. Thank you for your cooperation. No guest pass may be used.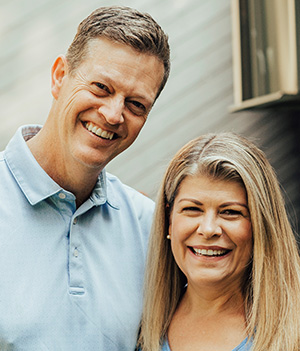 Speaker: Bruce and Gail Montgomery, ExperienceYes

Title: "Leading with an Improv Mindset"
Ever wonder how innovative companies can pivot to new ideas so quickly?
Ever wanted to find more agility and comfort in ambiguity?
Ever looked for a sure-fire way to make teams perform at a higher level?
About our speakers…

Gail Montgomery, CEO, ExperienceYes
Gail is CEO and co-founder of ExperienceYes. She as worked with the oil and gas sector extensively in the areas of leadership development, optimization, team performance, culture and innovation. Her unique approach to company challenges has increased team performance, led to improved communication between leaders and teams and eliminated silos between functional areas.
She is passionate about partnering with companies in their ongoing efforts to align their culture with their mission, vision and values and strives to maintain a sense of fun, innovation and buy-in with employees in all industries.
She is the co-author (with her husband and co-founder Bruce) of two books: The Improv Mindset and Change: A Leader's Guide to Fixing Sh*t.
Bruce Montgomery, President, ExperienceYes
Bruce has spent years in management consulting before leading the Denver Center for the Performing Art's IT organization and later running the Key Account division for a sports and entertainment data and analytics company, responsible for clients like the: NHL, NFL, NASCAR, and The Shubert Organization.
Since co-founding ExperienceYes in 2013, he and Gail have been involved with world-renowned researchers such as Charles Limb to better understand the inner workings of the brain while performing improv, and Ellen Langer to determine the best methods for increasing productivity through creativity.
He is the co-author (with his wife and co-founder Gail) of two books: The Improv Mindset and Change: A Leader's Guide to Fixing Sh*t, and author of the fiction thriller Terror in the Desert.
Thanks to Holiday Luncheon Sponsors!
Please click logo to view their profile