Feeding the Future Cash Donation Drive
Every year, we collect cash donations to benefit Wheat Ridge Feeding the Future Backpack Program at the November Meeting and the December Holiday Luncheon. Bring your paper money to those meetings, but you can also donate online by December 31 to maximize the matching fund by the WRBA (up to $500). Last year, we collected $1000 and we want to beat that.
Will you make some donation by following the link below?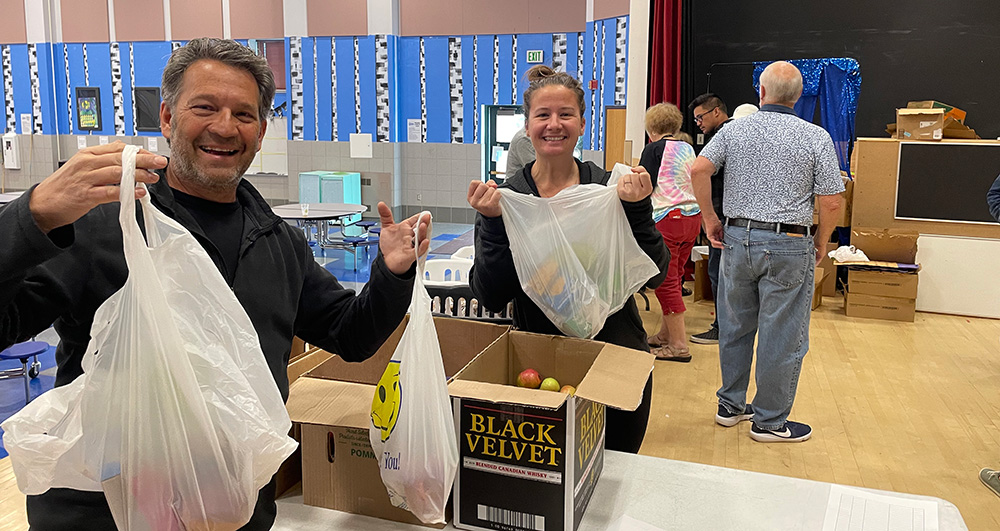 Photo – Brandy and Sven Martin/Feed Your Soul Fitness volunteered to bag weekend food items to send home with the Stevens Elementary School children with Feeding the Future Backpack Program. The WRBA is committed to encourage our members to volunteer on the 1st and 5th Thursday morning for 30 minutes every month. Please join us next time! See this article for more information.