March Breakfast Meeting – Don't Miss This Special Event!
RSVP for March Special Breakfast
*** Please RSVP for this meeting before 5pm on March 7 ***
Date: Tuesday, March 12, 2019
Time: 7:00am-9:30am (Please note extended time slot)
Location: Wheat Ridge Recreation Center, 4005 Kipling St., Wheat Ridge, CO
Cost: $15 for WRBA Members and their guests, $25 for Non-members
Speaker: Pamela Starr, Google Get Your Business Online Trainer
Meeting Sponsor: TBA
---
Reach Customers Online with Google

In this workshop, you'll learn how customers find your business online and how to promote your online presence.
You will learn best practices for:
Creating a free Google My Business listing
Improving your website's visibility in Google's organic search results, on all devices
Advertising your business on Google
Led by Pamela Starr, one of Google's professional national trainers, this is a can't miss workshop for every small business owner.
---
Pamela Starr – Google Get Your Business Online Trainer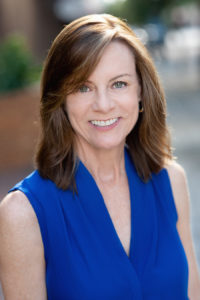 Pamela Starr is a leading authority on building customer loyalty and a professional speaker for Google's Get Your Business Online program.  A sought-after keynote speaker, Pamela also consults for brands and elite performers.  She helps them achieve more measurable and profitable results from their digital and offline communication programs.  For all her clients, she delivers real-world tools and strategies that drive stellar results.
Pamela is known to many in the business community for her prior role as corporate Director of Product Training for North America at Constant Contact.  In that position, she directed the training activities that showed thousands of small businesses and non-profit organizations how to improve their digital media marketing efforts.
Pamela has dedicated her entire career to helping businesses and top performers grow.  She has trained, coached and delivered keynote presentations to more than 80,000 professionals at more than 500 events.  In addition, she has logged more than 30 hours of live national television appearances.
Pamela has a bachelor's degree in Advertising from the Florida State University and completed graduate-level studies in Communication at the University of Central Florida.
You can connect with Pamela on her website:  www.PamelaStarrOnline.com or through Twitter:  @PamelaStarrFL.