Community Outreach – Support Feeding the Future Program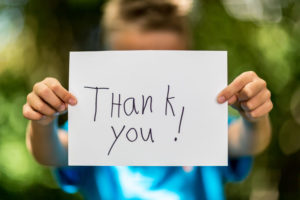 Community Outreach Committee is working to raise awareness to Feeding the Future program. We collected monetary donations at November and December meetings. WRBA matched $500 of the money raised at these meetings and the grand total of $1,381 was sent to the program. Thank you for your generosity to support the effort to help our children in need.
Feeding the Future Backpack program is run by Community Table (formerly known as Arvada Food Bank) and is providing students, who are on free or reduced lunch program, with food to eat over the weekend during the school year. Our volunteers meet every Thursday morning while school is in session at Stevens Elementary School and bag some food (some carbs, canned veggies, a piece of fruit, energy bars and some snack items). These are sent home with them on Fridays so they have some food to eat over the weekend. We are supporting the children in our neighborhood in need with these basic needs so they are able to focus on learning and growing. We encourage you to attend the next bagging if you can for just 30 minutes of your day to make a great impact in their lives.
Bagging Day Information:
Wheat Ridge Business Association members are invited to help fill bags for students at Stevens Elementary School the first Thursdays and any 5th Thursdays. Please check in at the main office and they will direct you to the cafeteria.
Remaining 2019-20 Dates: Apr. 2, April 30, May 7
Starts at: 8:25 am, Ends at: 9:05 am
Cost: 30 minutes of your time per day
Pre-registration required? No
Location: Stevens Elementary School
Address: 7101 W. 38th Ave, Wheat Ridge 80033
Contact: Cheryl Brungardt 303-425-0230 cherylbrungardt@gmail.com
*If you can't volunteer, donations may be sent to Wheat Ridge Foundation, For Wheat Ridge Feed the Future.