We need your support at the Classic Car Show!
Contact Ashley about this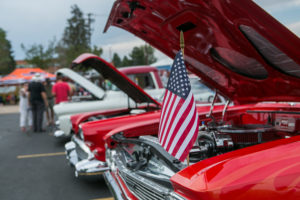 Once again, the WRBA will be coordinating the Classic Car Show at RidgeFest. Last year, it was a huge success, and this year is going to be even bigger and better. As part of the car show, we give away many door prizes to participating car owners. Last year, WRBA members were extremely generous and donated many prizes for the show. We are asking for your help again this year. If your business would like to contribute, please email Ashley Holland at aholland@wearelocalworks.org by August 31. We'll recognize your business for your contribution, and it'll help make this year's car show the best one yet. Thanks!
More information about RidgeFest >>