November 2022 Breakfast
RSVP for November Breakfast
*** RSVP for this meeting by 5 pm on Thursday, November 3. No walk-ins are permitted. ***

Date: Tuesday, November 8, 2022
Time: 7:00am-9:00am
Location: The Vista at Applewood Golf Course – 14001 W 32nd Ave. Golden, CO 80401
Cost:  $15 for WRBA Members and their guests, $18 for Non-members
Speaker: Susan Frew, President of Sunshine Plumbing Heating Air

Topic: "COMPETE ON AWESOME, NOT ON PRICE"
Sunshine Home Services grew 535% in just one year and garnered 43 awards including the coveted INC5000 list and INCBest Workplaces. The company accomplished this growth using a strategic, laser-focused marketing plan and "12 Points of Love" with its customers. Come and learn Sunshine's "secret sauce" … and how you can apply it in your business today. This keynote will give you step by step instructions on how to capture reviews, delight your customers and go above and beyond creating the PUFFERFISH EFFECT (and higher tickets!) and start Competing on Awesome and not on price. Susan will give you the "how to" step by step on how to achieve this in any company.
You will learn:
How to create your own "Pufferfish Effect" and make your business reputation shine
How to highlight your unique offerings so you no longer need to compete on Price
A marketing blueprint that can be used in any business
President's Circle Member Business Spotlight: TBA
Patron Member Business Spotlight: TBA
Susan Frew, President of Sunshine Plumbing Heating Air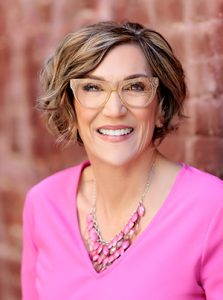 Susan Frew is a former International General Manager with AT&T Wireless, Business Coach, Instructor for the SBA's national Emerging Leaders program, radio host of "Coaching Not Just for Sports" on ESPN radio in Denver. Susan is also a successful TEDX speaker and took the stage in 2017.
Currently, she is the President of Sunshine Plumbing Heating Air in Denver Colorado.
In, 2018 Disaster Struck when they realized they had made a massive hiring mistake which almost forced them to declare bankruptcy and close their business. With the help of a solid action plan, grit and determination they were able to turn around their struggling company. Susan used all the lessons she learned while coaching 17 different trades and 150 companies through the recession.