November 2020 Breakfast
RSVP for November Breakfast Meeting
*** Please RSVP for this meeting by 5pm on Thursday, November 5. Please wear a mask to show that you care about others. ***
Date: Tuesday, November 10, 2020
Time: 7:00am-9:00am
Location: Wheat Ridge Recreation Center, 4005 Kipling St., Wheat Ridge, CO
Cost: $15 for WRBA Members and their guests, $18 for Non-members
Speaker: John Bowman, WRPD, Crime Prevention Officer
Topic: REFUSE TO BE A VICTIM

How do you keep your small business and your website secure in this strange new cyber world where threats lurk behind every email and website? It's a very spooky time!
You will learn how to:
Become more situational aware regarding your personal safety
Reduce the chance of your car being stolen or broken into
Identify the newest internet/text and telephone scams
By registering to the in-person meeting, you agree to the following:
Yes, I will follow CDPHE's safety guidelines on social distancing and wear a mask to help keep my fellow business community members healthy.
Yes, I agree that I will not attend the event if I feel ill or know that I may have been exposed to the virus to be respectful to other attendees.
5 minute President's Circle Member Spotlight: TBA
3 minute Patron Member Spotlight: TBA
---
Your Presenter: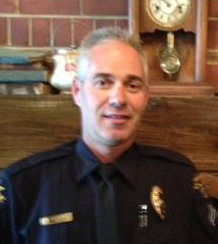 John Bowman has been with the Wheat Ridge Police Department since 1999 and has served the community in several roles including Field Training Officer, Firearms Instructor, Driving Instructor, Negotiator on the West Metro SWAT Team, Detective in the Crimes Against Persons Unit, and various other assignments. He's also a member/coach, and Course Director for the Crisis Intervention Program.  In his role as Crime Prevention Officer, John works closely with the community in regards to Crime Prevention and Safety.  His other talents include being a professional fundraiser auctioneer and a Certified Commercial Drone Pilot.  John  enjoys spending time with his family working on their horse ranch that focuses on equine assisted programs for youth and those that have experienced trauma.