May 2021 Breakfast
RSVP for May Breakfast
*** Please RSVP for this event by 5pm Thursday, May 6. No walk-ins are permitted. ***

Date: Tuesday, May 11, 2021
Time: 7:00am-9:00am
Location: The Vista at Applewood Golf Course – 14001 W 32nd Ave. Golden, CO 80401 *Please note the Venue change
Cost: (In-person) $15 for WRBA Members and their guests, $18 for Non-members
(Virtual) No charge for live streaming.
Speaker: Tracy Graf – CEO & Training Facilitator, FUSE
Topic: "Relationship Management – Workplace Communication Emotional Intelligence"
You will learn:
Techniques to develop productive and positive relationships, even across virtual boundaries.
How to identify communication preferences that will foster collaboration and reduce conflict.
How unique communication styles respond to stress and tips for managing stress for yourself and helping alleviate others'.
President's Circle Member Business Spotlight: TBA
Patron Member Business Spotlight: TBA
By registering to the in-person meeting, you agree to the following:
Yes, I will follow JCPH's safety guidelines on social distancing and wear a mask to help keep my fellow business community members healthy.
Yes, I agree that I will not attend the event if I feel ill or know that I may have been exposed to the virus to be respectful to other attendees.
Yes, if I am registered and am not able to attend the meeting, I will contact rsvp@wheatridgebiz.com to notify so we can contact others who would like to attend.
Thank you for your understanding. With the situation changing rapidly, we are doing what we can to provide options and opportunities for our members. We appreciate you working with us and showing your care and support for our business community.
---
Tracy Graf – CEO & Training Facilitator, FUSE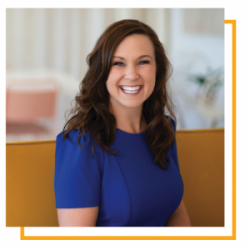 Tracy Graf is a communications coach with 18 years of leadership experience in learning and development, marketing and public relations roles with prominent international corporations. She led teams of professionals representing over 25 prestigious international brands in her positions with Vail Resorts, Life Time Fitness, Disney on Ice and Ruder Finn Public Relations.
In 2015, Tracy began transforming her marketing communications experience into a successful path coaching teams to communicate more effectively internally and externally. As the owner of Fuse – Igniting Communication, Tracy is increasing success for a variety of prestigious organizations across the United States.