June 2021 Breakfast
RSVP for June Breakfast
*** Please RSVP for this event by 5pm Thursday, June 3. No walk-ins are permitted. ***

Date: Tuesday, June 8, 2021
Time: 7:00am-9:00am
Location: The Vista at Applewood Golf Course – 14001 W 32nd Ave. Golden, CO 80401
Cost:  $15 for WRBA Members and their guests, $18 for Non-members
Speaker: Phylecia Jones, Lead Researcher & Founder, iFind You Close
Topic: "Let's Get REAL with Your Prickly Business Finances"
Making and managing money can get prickly… especially when the world comes to a standstill. With 3 out of 10 small businesses still running on fumes, getting real with numbers and forging a plan to profitability is the major focus of 2021. In this session, national tv Budgetologist and Founder of iFind You Close, Phylecia Jones, will lead a highly energetic, and down to earth, talk on money, business, budgeting and transparency for the small business owners who want to keep their doors open.
Takeaways:
Understanding sympathy vs empathy when making financial decisions
Being aware of expense creep when business picks up
Why your negotiating skills can keep you in business
What expenses to keep and which ones to cut
Operating with financial transparency
President's Circle Member Business Spotlight: TBA
Patron Member Business Spotlight: TBA
---
Phylecia Jones – iFind You Close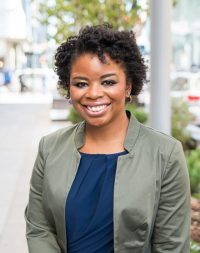 Phylecia Jones is a two-time TEDx speaker, former national TV financial contributor for Daily Blast Live, STEM advocate, podcast host, and Founder of iFind You Close helping business owners leverage public speaking to market their business.
Phylecia holds a Bachelor's in Computer Science, a Master's in Systems Engineering and is a former scientist for the US Navy.
When Phylecia is not deep into researching, she blogs about her ever-growing life experiences including traveling and RVing.