June 2022 Breakfast
RSVP for June Breakfast
*** RSVP for this meeting by 5pm on Thursday, June 9. No walk-ins are permitted. ***

Date: Tuesday, June 14, 2022
Time: 7:00am-9:00am
Location: The Vista at Applewood Golf Course – 14001 W 32nd Ave. Golden, CO 80401
Cost:  $15 for WRBA Members and their guests, $18 for Non-members
*This meeting is also the Wheat Ridge Business Association's Annual Meeting
Speaker: THUY "TWEE" DAM, Chief Happiness Officer, Spiritual Ninja, So You Boutique
Topic: "Chinese Face Reading"
Shen Your Way to Attract what you want
You will learn:
That Shen is the light that shines through your eyes and how it affects how you live
How to improve all your relationships with learning the meaning of the eyes
Energetic tools to harmonize your empathic energy with space and people
President's Circle Member Business Spotlight: Lowrey Burnett, Fountainhead Commercial
Patron Member Business Spotlight: Peter DeWolf, Red Rocks Toffee Company
THUY "TWEE" DAM, Chief Happiness Officer, Spiritual Ninja, So You Boutique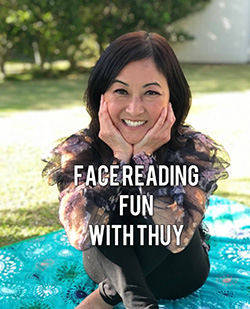 Aloha! You can remember my name if you count: One, Two, TWEE. My spiritual ninja mission is to bring peace to your head, heart, and home. When you have peace, you have clarity, confidence, and courage. The answers are in your face! Your face is a hidden roadmap of where you've been, your potential, your super-powers and challenges. By understanding your features with Chinese face reading, you live your authentic life, doing your purpose and attracting the right people and events into your life.