February 2021 Breakfast – Hybrid format
RSVP for February Breakfast
*** This event will be held in a hybrid format with in-person capped at 25 people. Please RSVP by 5pm on Thursday, February 4. ***

Date: Tuesday, February 9, 2021
Time: 7:00am-9:00am
Location: Wheat Ridge Recreation Center, 4005 Kipling St., Wheat Ridge, CO
Cost: (In-person) $15 for WRBA Members and their guests, $18 for Non-members
(Virtual) No charge for live streaming.
Speaker: Donny Seyfer, Executive Officer, National Automotive Service Task Force
Topic: Love Your Car! Technology You May Not Know About
You will learn:
Gone in 60 seconds is a reality. How car thieves have upped their game.
Autonomous vehicles are hanging out in your neighborhood. What should you do?
Why your mechanic has turned into a psychologist.
President's Circle Member Business Spotlight: TBA
Patron Member Business Spotlight: TBA
By registering to the in-person meeting, you agree to the following:
Yes, I will follow JCPH's safety guidelines on social distancing and wear a mask to help keep my fellow business community members healthy.
Yes, I agree that I will not attend the event if I feel ill or know that I may have been exposed to the virus to be respectful to other attendees.
Yes, I understand that I may be asked to move my registration to another month or attend virtually if the capped number is met prior to my registration in order to follow the health guidance.
Yes, if I am registered and am not able to attend the meeting, I will contact rsvp@wheatridgebiz.com to notify so we can contact others who would like to attend.
Thank you for your understanding. With the situation changing rapidly, we are doing what we can to provide options and opportunities for our members. We appreciate you working with us and showing your care and support for our business community.
---
Donny Seyfer, Executive Officer, National Automotive Service Task Force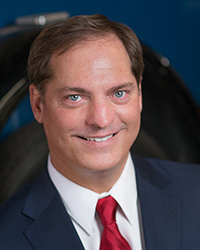 Donny is the Executive Officer for the National Automotive Service Task Force with 18,000 members. His responsibilities include assisting automotive technicians and locksmiths with information necessary to repair vehicles. NASTF helps resolve information gaps by acting as a conduit between the repairer and carmakers in service information and tool information and education. NASTF also credentials locksmiths before being able to access key and immobilizer codes.
Donny is an international speaker/trainer who contributes articles to many aftermarket publications. He has been featured in The New York Times and The Wall Street Journal.