4th Annual Green & Red Chili Cook-Off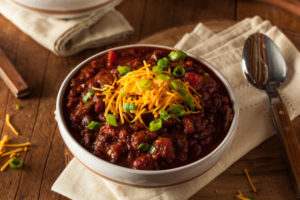 Everyone is welcome to the Chili Cook-Off at the Wheat Ridge Grange (3850 High Court).
To enter the Chili Cook-off, sign up by February 15. Call/text or email Carrie at 720.938.6109 or realtorcarrie@comcast.net.
Prizes will be given for 1st, 2nd and 3rd Place!
Unlimited tastings: $7.00 per person.
Bring your family for the fun and cast your vote for your favorites. Children under 5 are free. Drinks and desserts are included.
All proceeds go to support "Feed the future Program" for Students!  Proceeds will be presented to Wheat Ridge Chief of Police.
Date: Thursday, February 28
Time: 6:30-8:30pm
Location: Wheat Ridge Grange – 3850 High Ct.
Cost: $7.00 per person, Children under 5 are free