Eat Ridge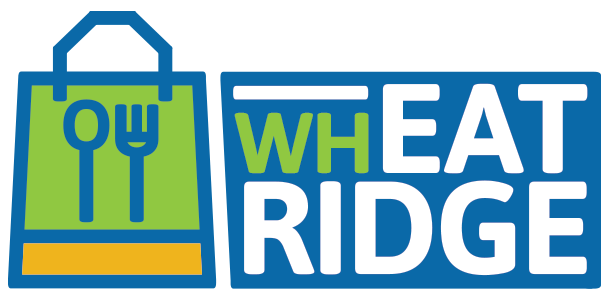 In an effort to minimize the spreading of COVID-19, overwhelming voice from our community to support our neighboring businesses continues. Please find an updated list of Wheat Ridge restaurants and food-related business still offering takeout, delivery, or curbside options below.
For more information for businesses from the City of Wheat Ridge
https://www.ci.wheatridge.co.us/1770/Business-Continuity-Support
Along with our community partners, we are actively reaching out to businesses to update this resource. If you'd like to make updates for your restaurant, please feel free to contact us with this form or email info@wheatridgebiz.com.
Click on tabs below to select category (Last updated 5/19/2020)
3 Margaritas Wheat Ridge
10160 W 50th Ave, Wheat Ridge, CO 80033
(303) 431-0305
Take-out
8am-7pm
Amici's Pizzeria & Italian
4300 Wadsworth Blvd F, Wheat Ridge, CO 80033
(303) 455-5585
No Gluten Free Pasta and No Hamburgers. Not serving Bread with any orders due to a shortage of bread
12pm-7pm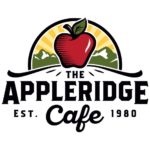 Appleridge Cafe
3790 Kipling St, Wheat Ridge, CO 80033
(303) 423-6800
Beginning April 27, we will be offering takeout dining with curbside pick up to our amazing customers! We will be offering our full menu with the exception of a few items. Our hours of operation will be from 7 AM to 7 PM. Feel free to call us at 303-423-6800 to place your order! Visit our Facebook page to see our menu!
Belfiore Genuine Italian Sausage
5820 W 38th Ave, Wheat Ridge, CO 80212
(303) 455-4653
We offer sandwich delivery through UberEATS, Postmates and Doordash. Our line-up of housemade Italian "take-and-cook" foods includes:
Dried Italian sausage/Fresh hot or mild Italian sausage/Other specialty sausages/Meat or spinach lasagna/Meat, spinach or cheese raviolis/Soups/Mac-n-cheese/Spaghetti or fettuccine pasta/Red sauce/Plain or garlic-basil pizza dough/Meatballs/Garlic bread/Gnocchi/Bread pudding/Italian chili…We also have a variety of retail goods such as dried Italian pastas, antipastos, sauces, cheeses and meats. We welcome walk-ins but encourage call ahead orders to better ensure safety and product availability.
Tue-Sat 10am-6pm
Boston Market
3820 N, Wadsworth Blvd, Wheat Ridge, CO 80033
(303) 420-3444
not verified
Burger King
3800 Wadsworth Blvd, Wheat Ridge, CO 80033
(303) 424-3803
Take-out
6am-11pm
Burger King
4945 Kipling St, Wheat Ridge, CO 80033
(303) 442-8274
Take-out
6am-11pm
Busty G's 44th Avenue Grill
7605 W 44th Ave unit f, Wheat Ridge, CO 80033
(303) 421-4544
not verified
Chili's Grill & Bar
3240 Youngfield St, Wheat Ridge, CO 80033
(303) 238-4229
Order delivery through DOOR DASH
Curbside pickup available through Chili's to go APP
10:45am-9pm
Chipotle Mexican Grill
3294 Youngfield St ste a, Wheat Ridge, CO 80033
(303) 234-1600
Offering free delivery
10:45 am-10pm
Pick-up
Cibo Meals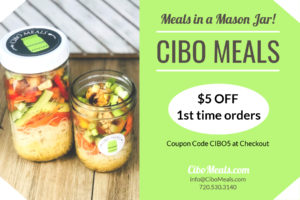 720-530-3140
MEALS IN A MASON JAR! – Creative Recipes. Cooked. Delivered. Done.
Cibo Meals creates exciting, ready-to-eat meals for busy people. Enjoy $5 OFF all orders during these challenging times with Coupon Code CIBO5
Free delivery & Gift Certificate available
Monday – Friday 9 a.m. – 6:00 p.m.
Colorado Plus Brew Pub and Taphouse
6995 W 38th Ave, Wheat Ridge, CO 80033
(720) 353-4853
Call in order, Pay online, Pick up
Sun-Thur 11am-11pm Fri&Sat 11am-12am
Davies' Chuck Wagon Diner
10151 W 26th Ave, Wheat Ridge, CO 80215
(303) 238-1761
Call in, Pay online, Curbside pick-up
Denny's
9930 W 49th Ave, Wheat Ridge, CO 80033
(303) 423-0716
Door Dash, Postmates, GrubHub, Uber Eats or can call to order for pick up
7am-10pm
Domino's Pizza
3890 Kipling St Ste B, Wheat Ridge, CO 80033
(303) 431-5555
Delivery & Carry-out
Sun-Thur 10am-Midnight, Fri & Sat 10am-am
El Aguascalientes
4105 Wadsworth Blvd, Wheat Ridge, CO 80033
(303) 463-2833
Pick-up
8am-8pm
Fat Shack
10160 W 50th Ave Unit 5, Wheat Ridge, CO 80033
(303) 558-0538
Please visit our website to get the most streamlined service during this time. Walk-up business is still available, but please be aware that we have temporarily suspended cash payments for the time being. We look forward to continue serving the late night needs of Wheat Ridge, Arvada, and Lakewood through this difficult time!
Sun-Thrs 11am-1am, Fri-Sat 11am-3am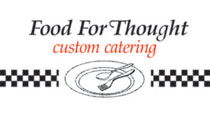 Food For Thought Catering
4240 Wadsworth Blvd, Wheat Ridge, CO 80033
(303) 425-5442
Offering breakfast casseroles, coffee cakes, Hot lunch items, Dinner items for 2 or more people. Go to web site for menus FoodForThoughtCaterers.com
Carry-out & Delivery
Gift Certificates available – Call 303-425-5442 for information
Open withe modified hours  8am-4pm
Fran's Cafe
7057 W 38th Ave, Wheat Ridge, CO 80033
(303) 423-8567
Call or use Facebook Messenger to order. Pick up at door.
Home made bread, mid-west and southern food. We also sell flour, eggs, sugar, yeast etc.
Menu and prices on Facebook: https://www.facebook.com/Frans-Cafe-186545794749644/
7 am – 1 pm everyday. Closed on Monday
Golden Bowl
12100 W 44th Ave, Wheat Ridge, CO 80033
(303) 468-7739
Call to order or come in person to order
11 am – 8 pm, Sun-Sat
Good Times Burgers & Frozen Custard
4020 Wadsworth Blvd, Wheat Ridge, CO 80033
(303) 467-1608
Delivery by DoorDash, Pick up
7am-9pm
Good Times Burgers & Frozen Custard
3230 Youngfield Svc Rd, Golden, CO 80401
(303) 273-9292
Pick-up, Delivery by DoorDash
7am-9pm
Grammy's Goodies
4601 N Harlan St, Wheat Ridge, CO 80033
(303) 422-0380
Full menu available, take out pick up and curbside and free delivery within a 5 mile radias, also on doordash platform but they charge to deliver so it saves money to let Grammy's Goodies deliver
Phone numbers are: 3034220380, 7203738432, 3034068064
Mon-Sat 11am-8pm
Uncle Julio's Hacienda Colorado
3262 Youngfield St, Wheat Ridge, CO 80033
(720) 617-0046
Call to order, curbside pickup – See the menu >>
Heat Asian Bistro
6585 W 44th Ave, Wheat Ridge, CO 80033
(303) 456-5910
not verified
Ho Mei Chinese Restaurant
5280 W 38th Ave, Wheat Ridge, CO 80212
(303) 431-1268
not verified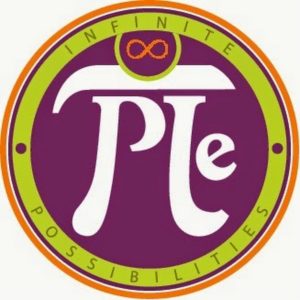 Infinitus Pizza Pie (iPIE)
5807 W 38th Ave, Wheat Ridge, CO 80212
(720) 287-5915
11 AM to 9 PM Mon-Sat 11 AM to 8 PM Sunday
We feature on demand delivery of pizza, salads, wings, fresh hot breads, desserts, breakfast pizzas, beer and wine on demand. You can order web delivery/carryout or call the store 720-287-5915 to order. We have fulltime in house drivers on staff.
Menu: https://infinituspie.com/wp-content/uploads/2019/10/InfinitusPie-Full-Menu.pdf
Order ->> https://weborder7.microworks.com/infinitus
Jersey Mikes
3294 Youngfield St suite e, Wheat Ridge, CO 80033
(303) 736-2962
Pick-up and Delivery through delivery services or by store app
11am-7pm
Kickin Wings
4990 Kipling St #15, Wheat Ridge, CO 80033
(303) 425-6825
Delivery & Pick-up
11am-9pm
La Fonda
5750 W 38th Ave, Wheat Ridge, CO 80212
(303) 420-4234
Delivery & Pick-up
11am-7pm
Large Marge's Philly Cheesesteaks
3890 Kipling St, Wheat Ridge, CO 80033
(303) 463-4549
Pick-up
10am-9pm
Li'l Nick's Pizza
5016 Kipling St, Wheat Ridge, CO 80033
(303) 421-4265
We are open for Take Out, call ahead pick up, Online Orders through SLICE. We also offer delivery through Grubhub, DoorDash, Uber Eats, PostMates.
11am-10pm
Little Brazil Restaurant
10081 W 26th Ave, Wheat Ridge, CO 80215
(303) 427-2270
Info@littlebrazilco.com
Please call for updates! Our menu is online and we have a curbside pickup. We deliver within an 8 mile radius.
Monday – closed, Tuesday-Thursday: 11am-4pm, Friday -Saturday: 11-2 & 4-7, Sunday: 11-3
https://www.littlebrazilco.com/menulbco
Little Caesars Pizza
7777 W 38th Ave, Wheat Ridge, CO 80033
(720) 974-6057
Delivery by DoorDash & Pick-up
11am-9pm
Luke's, A Steak Place
4990 Kipling St #1, Wheat Ridge, CO 80033
(303) 422-3300
temporary closed
Mac & Cheezary
3895 Wadsworth Blvd, Wheat Ridge, CO 80033
(303) 362-1944
Delivery through Grubhub, Postmates
everyday from 11am to 8 pm
Mama Sanninos
5800 W 38th Ave, Wheat Ridge, CO 80212
(303) 420-4756
Pick up 11 am – 8 pm (or until it slows down)
McDonald's
3902 Wadsworth Blvd, Wheat Ridge, CO 80033
(303) 421-5250
Our Drive Thru, McDelivery and Mobile Order Pay is open! We love our community – stop by and say "hi." We miss you!
5am-12pm
New Canton Restaurant
4550 Wadsworth Blvd, Wheat Ridge, CO 80033
(303) 425-4406
not verified
New China Restaurant
3890 Kipling St, Wheat Ridge, CO 80033
(303) 456-8888
Mon-Fri 11am-8:30pm, Sat 4pm-8:30pm, Closed on Sun
Delivery & Take-out
Noodles and Company
3294 Youngfield St Unit F, Wheat Ridge, CO 80033
(303) 232-6688
Delivery & Take-out
11am-8pm
Nung Real Thai Fusion
4980 Kipling St #11, Wheat Ridge, CO 80033
(720) 638-6174
Take out Mon-Sat 11:00am-9:00pm, Sun 4:00pm-9:00pm
Pierogies Factory
3795 Wadsworth Blvd, Wheat Ridge, CO 80033
(303) 425-7421
Pierogies Factory is open for carry out!
11am-9pm
Pietra's Pizzeria
9045 W 44th Ave, Wheat Ridge, CO 80033
(303) 421-4100
Take out & Delivery
Tue-Sun 11am-8pm
Pizza Hut
3352 Youngfield St #42, Wheat Ridge, CO 80033
(303) 232-1740
Delivery & Take-out, Order online or call
Sun-Thur 10 am – 11 pm, Fri-Sat 10 am – midnight
Raliberto's Mexican Food
4084 Wadsworth Blvd, Wheat Ridge, CO 80033
(303) 467-6810
Drive through only
Sun-Sat, open all day everyday
Red Lobster
4455 Wadsworth Blvd, Wheat Ridge, CO 80033
(303) 420-4210
Call or order online, will meet you at the door
Sun-Thur 11:30am-8:30 pm, Fri-Sat 11:30am-9:30 pm
Right Coast Pizza
7100 W 38th Ave, Wheat Ridge, CO 80033
(303) 431-6077
Carry-out, call to order. Carry out pizza, beer and salads.
Sun-Sat noon to 7pm
Salsas Mexican Restaurant
7630 W 44th Ave, Wheat Ridge, CO 80033
(303) 424-5099
Take-out, Curbside Pick-up, Delivery
Mon-Sun 11am-9pm
Smashburger
3356 Youngfield St, Wheat Ridge, CO 80033
(303) 233-2234
Delivery-GrubHub, DoorDash, UberEats, can orderline at smashburger.com
Call in order or come into store
Sun-Thur 10:30am-9:30pm, Fri & Sat 10:30 am to 10:30 pm
Subway
7777 W 38th Ave Unit A-102, Wheat Ridge, CO 80033
(303) 422-1944
not verified
Subway
4990 Kipling St Suite 10, Wheat Ridge, CO 80033
(303) 425-6325
order online or call or come in store
Sun-Sat 10am-8pm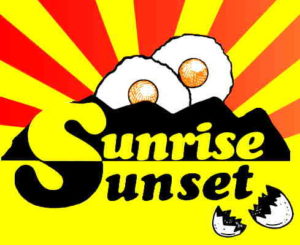 Sunrise Sunset
7400 W 38th Ave, Wheat Ridge, CO 80033
(303) 423-8380
Breakfast & Lunch – Full menu available for Carry-out/Curbside and Delivery
6:30am-2pm
T-Bird Roadhouse
9701 W 44th Ave, Wheat Ridge, CO 80033
(720) 510-9989
Closed for renovation
Taco Bell
4795 Kipling St, Wheat Ridge, CO 80033
(303) 940-7521
Drive-Thru, Grub Hub on Taco Bell App
7am-10am
Teriyaki Madness
3500 Youngfield St suite a, Wheat Ridge, CO 80033
(720) 583-0280
Curbside, Independent Food Delivery Companies
11am-9pm
Thai Green & Sushi
3300 Youngfield St #7a, Wheat Ridge, CO 80033
(303) 238-8866
Takeout & Delivery
11am-9pm
The Chalet
7340 W 38th Ave, Wheat Ridge, CO 80033
(303) 421-6622
Closed until further notice
Tokyo Joe's
3753 Wadsworth Blvd, Wheat Ridge, CO 80033
(303) 481-1030
Temporary closed
Wendy's
3955 Wadsworth Blvd, Wheat Ridge, CO 80033
(303) 424-7960
Online order, drive thru, delivery
6:30am-1am
West 29th Restaurant/Bar
5560 W 29th Ave, Wheat Ridge, CO 80214
Call (303) 233-3377 to place a take-out order
OR send a message to INFO@WEST29TH.COM
OR delivery via Grub Hub through our web site.
WINE take-out also available!!
Tue-Sun 5pm-8pm